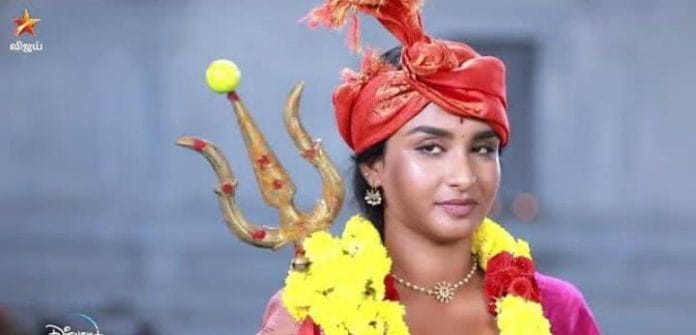 Kizhakku Vasal Spoilers, Upcoming Story, Latest Gossip , Future Story, Latest News and Upcoming Twist on TellyExpress.com
Kizhakku vasal is a newly launched Vijay TV show. Renuka, the adopted daughter of the patriarch Annamalai, strives for acceptance and love while battling forces that threaten their extended family's unity. Currently, they are showing Daya manipulates Arjun against Renuka.
In the previous episode we saw; Arjun was back off from his wedding. Arjun said to Saamiyappan that Renuka has affair with Shanmugam. She denied it. Saamiyappan humiliated Arjun. He walks out of the mandap. Sivagami asked Saamiyappan to fix Shanmugam's wedding with Renuka. Shanmugam refused to marry Renuka reasoning he isn't a suitable person for Renuka. He says to Saamiyappan that if he married Renuka then Arjun's lies will turns true. He shouldn't punish Renuka for him. Later, Daya manipulates Arjun against Renuka. Daya shared to Viji that he bribed Shanmugam's friends to talk bad about Renuka.
In the upcoming episode viewers will see; Renuka will decide to persuade her dream. She will encourage her family members. They will visit the temple. Saamiyappan prays for Renuka. Daya will bring Arjun there. Shanmugam will humiliate him there. Manickam supports Shanmugam.
What will happen next? Will Daya accept Arjun and Renuka's love?
Will Daya create a problem in the family?
The upcoming episode will answer all our questions and stay in tune with our space for more updates