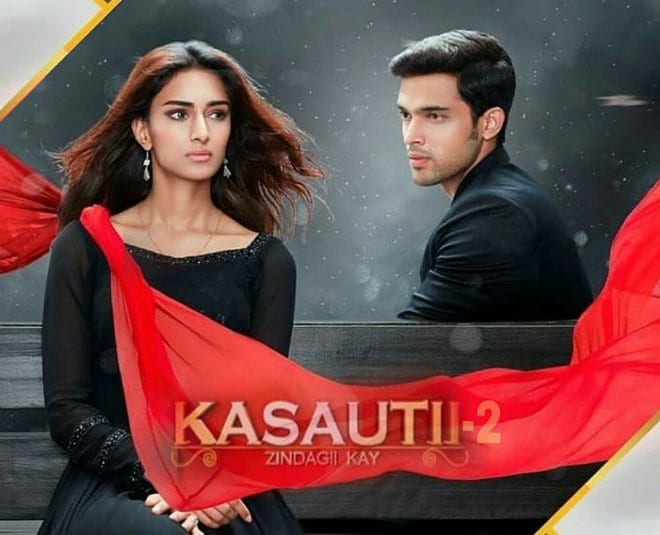 In Star Plus popular show Kasauti Zindagi Kay2, drama to galore more after Moloy Basu gain consciousness.
In the show after Prerna returned back from jail, Komolika was already irritated seeing her. She was fuming in anger but her temperature gets high when she learned the truth that Anurag still feels for Prerna. Komolika was shocked knowing this and thought it's all because of Prerna who is not letting Anurag to fall for her. She decided to kill Prerna. She was planning to kill Prerna but another shocker came on her way with the news of Moloy Basu getting out from come.
Komolika gets restless thinking if he will come home he will tell the truth to the family. She gets scared and thought to first kill him. She went to the contractor to with whom she has planned Moloy's accident.
Later, Prerna gets happy and went to see Anurag's father. On the way she called Anurag to tell this news. Anurag gets happy seeing Prerna's call and his happiness gets double after knowing his father's recovery. Prerna reached hospital but doctor didn't allow her to meet Mr. Basu.
Doctor also told her that Mr. Anurag has a doubt that someone has planned Moloy Basu's accident. Prerna gets shocked hearing doctor meanwhile Komolika too overhears their conversation.
Now in the upcoming episode will see Moloy Basu will say to Komolika that he will tell her truth to the whole family. Komolika will get irked and in anger she will confess the accident truth in front of Moloy and Prerna.
Do komolika in real will confess the truth or she is dreaming? Well, to know more what next in Kasauti Zindagi Kay2, keep watching the show Mon- Fri at 8pm on Star Plus and Hotstar.
Stay tuned with us for more updates.