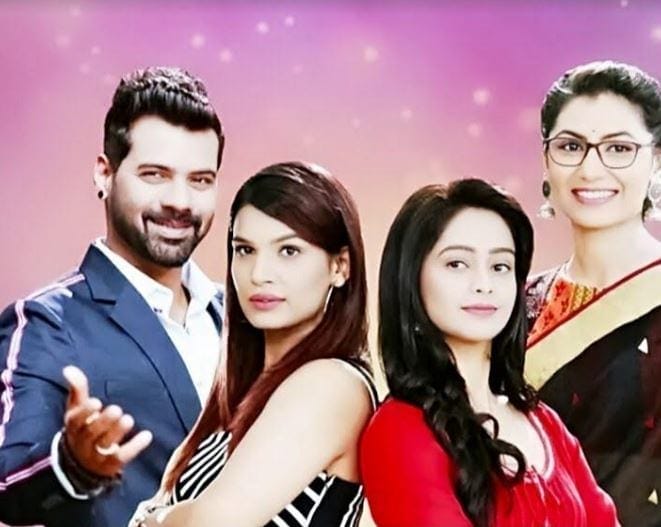 Today's episode starts with Prachi meets Ranbir at the jail. She tells to Ranbir that she left the college. Ranbir gets surprised and ask Prachi if she left the college because of Nick. Prachi explains to Ranbir that she left because she doesn't want him to get punished or suffer because of her. She says to Ranbir that he belongs to a good family and she doesn't want his image to get ruined. Ranbir ask Prachi not to over think. Ahead, Ranbir ask Prachi if she remember she saw one girl at the college wearing her dress. He doubts her and says to Prachi they need to find her.
There, Rhea tells to Aliya about her plan as how to defame Prachi she leaked her morphed MMS. She adds Ranbir beats his best friend Nick that Nick called police and send Ranbir to the jail. Rhea asks Aliya to help her so that Ranbir can come out from the jail. Other side, Prachi tells Pragya about Ranbir's fight for her and how he got arrested and asks Pragya to help him. Pragya calls her lawyer for Ranbir's bail.
Other side, Aliya and Rhea reveals to Abhi and Vikram about Prachi's MMS and tells them that Ranbir got arrested because of Prachi. Abhi shows his believe to Prachi and says video must be morphed. Vikram and Abhi go to meet Ranbir.
Pragya and Prachi go to police inspector. Abhi and Vikram reach the station too. Later, Abhi and Vikram meet Ranbir and in a talk with him they revealed they saw Sanju in the college. Ranbir says what he is doing in the college as he is not a part of their college. Meanwhile, Aliya instigate Pallavi against Prachi and her family. She asks Pallavi to keep Ranbir stay away from Prachi.
At police station, Ranbir concludes girl is the video is not Prachi but someone else and Sanju's presence in the college means he has some connection with the incident. Rhea comes to meet Ranbir and Ranbir tells her about Sanju. Rhea gets restless. (Episode Ends)