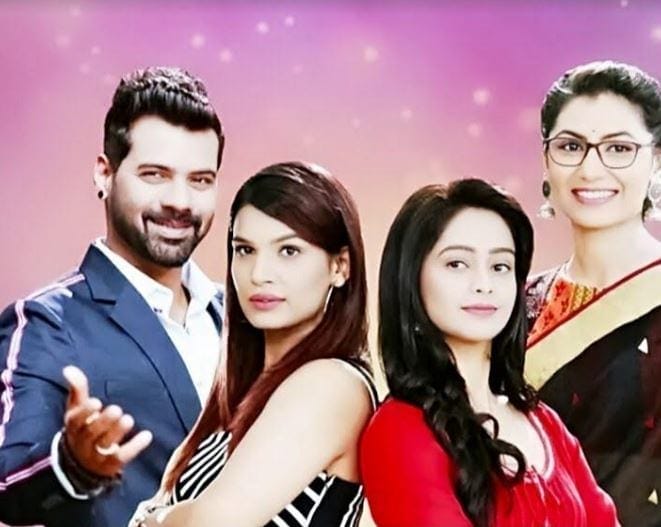 Today's episode opens with Abhi telling Pallavi they got late because Vikram parked the car at wrong side. Pallavi meets Ranbir and says she was worried for him and will not let him go anywhere. Ranbir asks Pallavi not to lock him inside the room. He asks Vikram and Abhi to help him. Abhi says to Ranbir that he is a jumping boy. Ranbir gets the idea and jumps down from his room after Pallavi locks him inside his room.
Rhea meets Ranbir and asks him where he is going. Ranbir says he is going to find Sanju. Rhea gets restless. She worries if Sanju will be caught than her plan will flop. There, Abhi meets the detective and tries to find about Sanju. Meanwhile, Rhea calls Sanju and advices him to leave the city. Sanju asks his friend to go and he part his ways on bike and goes.
Ahead, Ranbir sees the video guy and catches him. He beats the boy and the boy confessed in front of all that the girl was not Prachi but someone else with whom he shoot the video. Ranbir asks the student out there to see he was saying the truth that Prachi is innocent. Afterwards, Prachi spots Ranbir's car and ask him to stop at the side. There, Abhi and Rhea track Sanju's location and tries to catch him. Rhea worries.
Meanwhile, Sanju tries to connect with Rhea but couldn't connect to her. Abhi catches Sanju and beats him. He takes him inside the car to hand over him to the police. Rhea tricks Abhi to save Sanju. Abhi searches for his car key and goes out from the car. Rhea signals Sanju to go. Sanju hits Abhi on his head from the back and runs. Rhea shouts Abhi's name. (Episode Ends)
No Precap