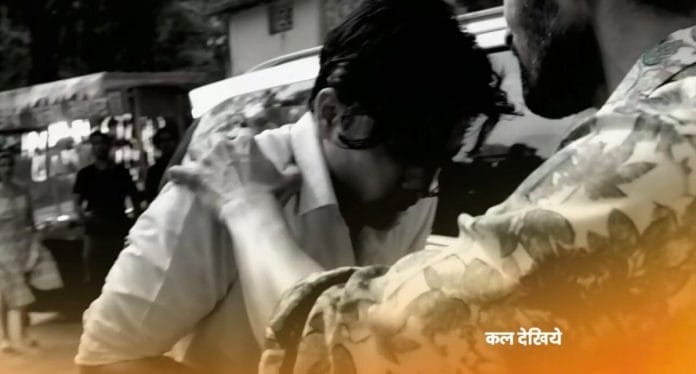 Kumkum Bhagya Spoilers, Upcoming Story, Latest Gossip , Future Story, Latest News and Upcoming Twist on tellyexpress.com
Zee TV Popular show Kumkum Bhagya is attracting viewers with an interesting storyline. currently, Aliya's man follows Prachi to snatch her mangalsutra has glued the audience to the screens.
As reported earlier, Pallavi orders Rhea to apologize to Prachi. Rhea apologises to Prachi for blaming her wrongly. She leaves. Shahana and Dida make fun of her. Alia comes to Rhea's room and asks her to stay strong. Rhea says I'm facing the insult and Prachi is winning against me. Aliya says Prachi's words about mangalsutra reminding me of Pragya and if she talks in this way then she may take Ranbir away from here so we have to break her symbol of marriage to break her. Rhea agrees. Shahana asks Prachi if she means what she tell about her mangalsutra. Prachi tells Shahana that whatever she told about her mangalsutra was true, it is her everything, and kisses her mangalsutra saying it will be always with her. Ranbir leaves for Banglore for the meeting. Aliya calls her men and asks them to follow Prachi sending her photo. Prachi decides to visit the temple when she gets a negative vibe. On the way, Prachi and Ranbir recall their moments with each other. Prachi calls Ranbir. Ranbir asks where is she. Prachi tells him she is going to mandir. Ranbir says he knows the meaning of her mangalsutra. Prachi smiles and disconnects the call telling him she reached the temple.
In the upcoming episode, viewers going to witness Ranbir will make Prachi wear the mangalsutra. Alia will tell Rhea that good news can come at any time. Goon will ask Ranbir to give Prachi's mangalsutra. Ranbir will refuse then goon will stab him.
Will Ranbir get saved? Will Ranbir forgive Prachi for hiding her pregnancy?
All these questions will be answered in the upcoming episodes.
To know what will happen next in your favorite show, keep checking this space for new and exclusive updates.