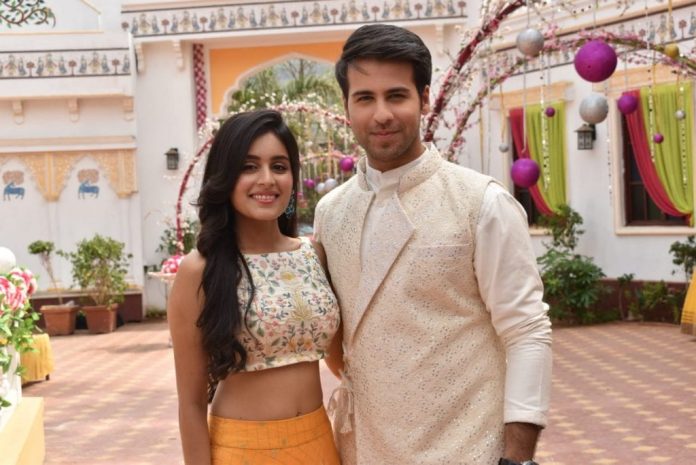 High voltage drama ahead in Yeh Rishtey Hai Pyar ke with Abir asking permission from Meenakshi to find his dad and Kunal asking Mishti to reject the job offer.
In Star Plus spin-off show Yeh Rishtey Hai Pyar Ke, next viewers will see Abir will miss his Dad. Abir will ask Meenakshi to help him find his Dad. Otherside, Mishti will get an interview call. She will go for an interview and gets shocked seeing Kunal there. Staff will say Kunal is the new managing director of their company. Kunal gets surprised seeing Mishti. Mishti worries, is he is angry with her. Mishti calls to Abir to tell him everything. Abir will say, by hearing your voice I got to know something is bothering you and will ask the reason. He guesses that she is going through some work tension. Mishti will laugh and says she will lose one more cycle race again. Later, Mishti will go to the garden to meet Kunal. She will ask why he is upset with her. Kunal will ask her why she wants to do job. After marriage she will be his responsibility and she doesn't have to do work. He will ask her to reject the job offer and he will say in office that she has refused to work. Mishti will be at shock hearing Kunal. Now, what decision Mishti will take will be interesting to watch.
Meanwhile, Meenakshi will come to know about Mishti's real identity and she will go to Maheswari house. Meenakshi will confront Rajshri and Vishambhar for hiding the truth about Mishti's identity. What Meenakshi will do next to make Mishti out from his son life, for that keep watching Rajan Shahi's produced Yeh Rishtey Hai Pyar ke , mon-fri, 10pm on Star plus.
Keep looking this space for more updates.