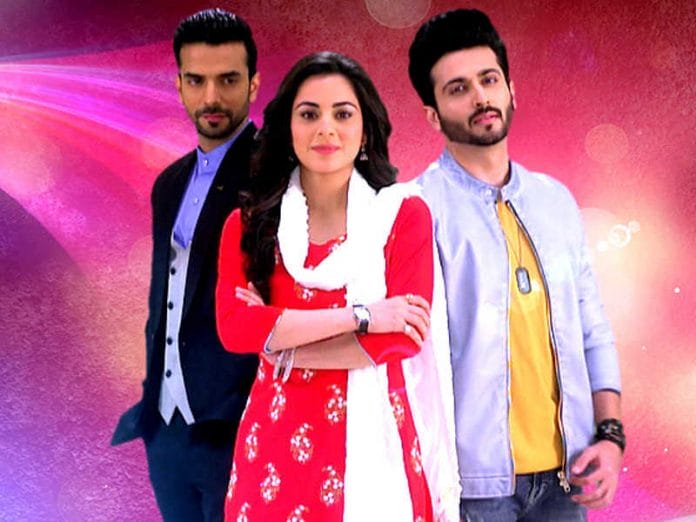 Kundali Bhagya 21st January 2021 Written Update on TellyExpress.com
Episode begins with Akshay's mother says she thought she should not interfere inbetween the kids fight so stayed silent till now even though Arora sisters accused her son and called him characterless but now Sarla also taunting her son. Sarla says she didn't taunted Akshay but trying to make him understand that he is wrong because he is maligned Sristy. Akshay's mother says they are in Luthra house because her son's marriage happening with Krithika but here everyone insulting them which she can't tolerate.
Sarla says then Akshay's mother should have taught her son that he should not insult any girl like this. Akshay says Sristy is the one who trying to malign him by lying about him and he didn't even dream that she can flirt with him this much and always tries to get close to him. He says she even send him message in his email but he didn't reply her yet because he knows about her intention. Sristy says he is the one who asked her to send message in his email saying he will send invitation card of his and Krithika's marriage and she hugged him in friendly way only.
Kareena says she very well knows about Arora sisters intentions and the truth is Sristy liked Akshay seeing his personality and she informed about it to Preeta so Preeta decided to stop Akshay and Krithika's marriage so her sister's marriage can happen with Akshay and says for Preeta lying, deceiving is not any difficult job because she even married Karan by deceiving everyone. Preeta says Akshay is not good guy for both Sristy and Krithika. Rakhi supports Preeta , Sristy saying they can't do something like that. Dadi feels Preeta is wrong which angers Karan. Sarla takes stand for her daughters.
Sameer asks Sristy to not cry saying he trusts her completely. Krithika asks everyone to stop and says she very well know about Preeta and Akshay and by talking like this everyone hurting her only and cries hugging Kareena. Sarla asks how can Dadi believe Akshay over Sristy when she very well knows about her daughter already and cries. Preeta consoles Sarla and says they should leave now. Sarla says she already told her that everyone will blame her only and that's what happening now.
Karan says he is going to drop Sarla and follows them. He consoles Sarla saying he is her son and they knows about Sristy so she should not care about what others thinking about Sristy. Mahira informs Ramona that Preeta hired Megha to falsely accuse Akshay. Ramona says Preeta is not dumb to do that and says Akshay did all this to insult Preeta in front of everyone. Sherlyn says now Preeta has to apologize to Akshay to lead a normal life in Luthra house.
Karan goes to drop Sristy and Sarla. In parking area , Akshay taunts Preeta. Guests talks bad about Preeta. Akshay thanks them for trusting him and says he doesn't know why Preeta accusing him like this. Kareena says Akshay is like son to him and asks Preeta to apologize to Akshay.
Episode ends.
Click to read: