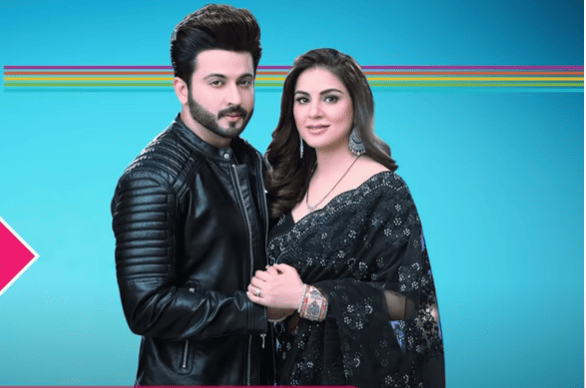 Kundali Bhagya 27th May 2022 Written Update on TellyExpress.com
Episode begins with Srishti calls Preeta and informs her that she brought fake police to arrest Natasha. Preeta asks Srishti to handle Natasha well. Srishti tells Natasha that they are going to keep her in haunted house and asks her to not make noise. Prithvi asks Preeta that if the police was really fake. She nods at him. She asks him that if he forgot that how he used fake police to kill her by joining hands with Nagre. He asks her that if she is going to kill Natasha. She tells him that she is not like him and nothing will happen to Natasha. She adds that she is tired and leaves from there. He says that he don't have time to find Natasha because he need to leave to meet the blackmailer.
Fake police takes Natasha with them. Srishti hopes that Preeta changed getup and left for hotel. Meanwhile, Preeta sneak out of the house. Karan sees her and wonders that why she is wearing his dress and where is she going at this time and decides to follow her.
Sherlyn tells Prithvi that Natasha will expose them if they don't arrange bail for Natasha then and cries. He asks her to calm down and stop crying. He tells her that she used to be mastermind and what happened to her now. He adds that Preeta playing mind games with them. He informs her that Preeta brought fake police to arrest Natasha to stop Karan and Natasha's engagement. She tells him that Preeta torturing them a lot nowadays. He tells her that Preeta will torture them until she expose them. He adds that their priority is blackmailer that's why he could not teach a lesson to Preeta today. They leaves to handle the blackmailer.
On the other hand, Sameer and Srishti fixes cameras in the room. Sameer calls Preeta and tells her that everything is ready. Srishti tells her that no one can steal their proof this time.
Sherlyn asks Prithvi to drive fast. He asks her to call the blackmailer and change the venue. She tells him that it will annoy the blackmailer. He asks her to follow his instruction. She calls blackmailer and tells her that they are going to change the meeting venue and she will inform about the venue in five minutes and disconnects the call. Preeta wonders that why Sherlyn changing the venue and notices that Karan following her.
Sherlyn asks Prithvi that what is his plan. He tells her that they are going to give this money to Dubai don not this blackmailer. He asks Sherlyn to tell the blackmailer to reach the warehouse. Sherlyn calls blackmailer and asks her to meet at warehouse. Preeta calls Srishti and informs them about change of venue.
In the warehouse, Sherlyn gets shocked seeing Prithvi in saree. He tells her that he is going to meet blackmailer instead of her. She hides there. Preeta comes there and sees Prithvi. She calls him as Prithvi which shocks him. He accepts that he is Prithvi and asks him that who is the latter. He asks the original CD. She shows the CD and says that she has the CCTV footage of him talking to Dubai don. She thinks that she is lying about CCTV footage.
Episode ends.
Precap – Prithvi stabs Preeta. Later, Karan asks Preeta to decide about their relationship.
Also Check: