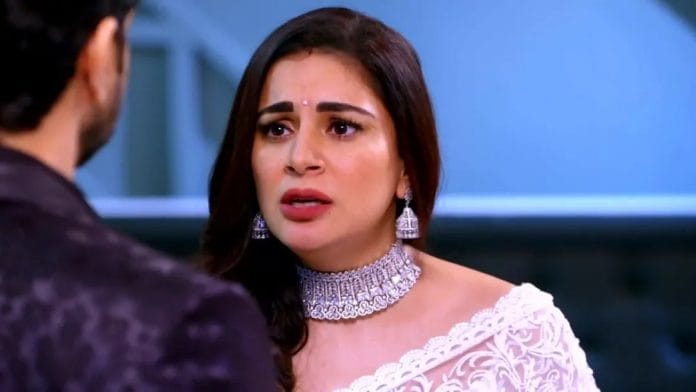 Kundali Bhagya 3rd January 2023 Written Update On TellyExpress.com
Episode begins with snake charmer tells Rishabh that if anyone tried to save Arjun without experience then they may end up in trouble. Rishabh calls Preeta and asks her to not try to remove the poison by herself and give that job to any experienced person. Preeta ignores him and removes poison from Arjun's body and feels tired. Srishti asks Preeta that if the latter is fine. Preeta asks for water and consumes medicine. She says that she had medicine so she is fine. Arjun gets emotional seeing everything and he recalls the moments he shared with her as Karan and leaves from there. Rakhi thanks God that Preeta and Arjun are safe.
Snake charmer claims that she found a way to save the passengers. She tells them that she will give powder and if they mixed it in water and poured on snakes then they will fall asleep. Sushanth says that passengers are in the flight and who can deliver the powder to them. Rishabh says that he will do it. Snake charmer says that she will give the list of things and she is sure those things will be available in the flight. She asks them to make sure the list reaches Preeta. Rishabh tells Anjali that they don't want bad for each other still they are against each other due to some misunderstanding. He asks her to help him to clear the misunderstanding. He says that she know why Arjun is angry at them and she can end the enmity.
Arjun recalls that how Preeta removed poison from his body and also recalls the dam incident. He wonders that how Preeta saved her enemy when she know he is against Rishabh. He thinks that Preeta can't kill Karan because she is soft hearted person. He says that he was already struggling to hate her but now she made it more difficult for him.
Sushanth tells passengers about powder which is available in cargo. Arjun and Preeta goes towards cargo. Anjali talks to Arjun and tells him that Preeta is responsible for his condition. He tells her his family is in danger due to him. She badmouths about Preeta. He asks her to stop it and not say anything against Preeta because whatever happened it's between him and Preeta. She asks him that if he fell for Preeta again. He agrees with her and disconnects the call.
He opens the door and finds Preeta there. He drags her towards him to save her from snake. She hugs him in fear. They searches the powder. He beat her up assuming her as snake. They starts arguing with each other. Srishti comes there and asks them to continue the fight and she will find the powder. Rakhi also comes there to help them. Srishti shows the whistle which can slow the speed of snakes. Everyone searches the powder. Srishti screams seeing rope. Preeta finds the box. Arjun drags her seeing snake on the box.
Episode ends.
Also See: