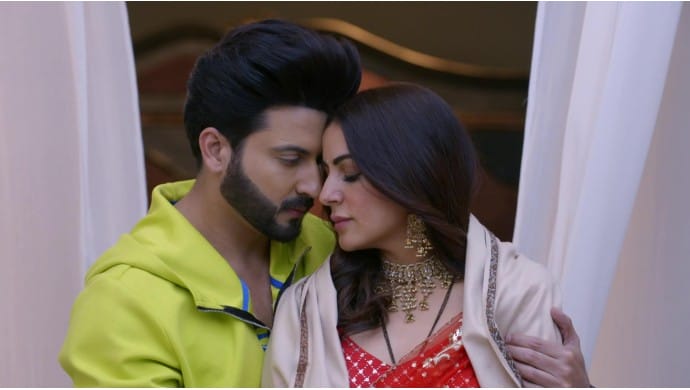 Kundali Bhagya 7th June 2022 Written Update on TellyExpress.com
Episode begins with Natasha tells Karan that Preeta and Rishabh have an extra marital affair. He yells at her and asks her that how can she even think like that. She tells him that she loves him. He reminds her that their engagement was fake. He says that he loves Preeta only. He adds that he made mistake by accepting her help to make Preeta feel jealous. He tells her that he knows that Preeta loves him so much and no one can take her place in his life. He warns her to not utter a word against Preeta.
She tells him that she loves him. He asks her that can't she understand him. She tells him that Preeta left to Dubai to save Rishabh on their marriage day because Rishabh is more important for her than the latter. He is about to slap her but stops seeing Preeta and Rishabh's pictures. He says that everything is lie. He tells her to stay away from him and Preeta. He calls Security guard and tells him to throw Natasha out of the office.
After some time, Karan reaches the house. Mahesh tells him that everyone left for farm house and asks him to get ready. Karan goes to his room and recalls that how Preeta played cricket with him. He sees their picture and recalls the moments he shared with her. He tells her that he is coming to her. Sherlyn enters the house and calls Rishabh. Karan asks her to not scream. She informs him that Rishabh sent divorce papers to her but she don't want to divorce him. She adds that if she signed on the divorce papers then everything will be over and today Preeta is with Rishabh and tomorrow someone else will be. He gets shocked hearing her. She tells him that Rishabh didn't show any proof about her extra marital affair. She adds that Rishabh always compared her with Preeta. He tells her that he is not interested in her drama and leaves the house.
Meanwhile, Prithvi escapes from police. Sherlyn calls Natasha and tells her that she did her work by telling Karan that Rishabh had soft corner towards Preeta since beginning. Prithvi calls Natasha and learns about Luthra's party. He decides to finish Karan's story. In the farm house, Preeta waits for Karan. Srishti teases Preeta. Preeta tells her that she want to talk to Karan after 12 because it's their anniversary day. Natasha reaches the farm house. Sameer informs others about Natasha's arrival. Rishabh sends caterer Roxy to Srishti. Roxy moves towards Srishti. Natasha drags Roxy from there. Karan and Prithvi also arrives there.
Natasha asks Roxy that what is he doing there. He tells her that he is here as caterer. She tells him that Rishabh hired him to expose them. She adds that their marriage certificate is missing. She asks him to leave from there before Preeta sees him. Preeta barges into the room and slaps Natasha. Roxy tries to escape but Sameer and Rishabh catches him. They ties Natasha and Roxy. Srishti tells Natasha that they recorded her confession so Karan will throw her out of the house.
Episode ends.
Precap – Karan says that Rishabh and Preeta betrayed him. Karan fell into the river and thinks that Preeta pushed him. Rishabh and Preeta comes there and gets shocked seeing Karan.
Also Check: