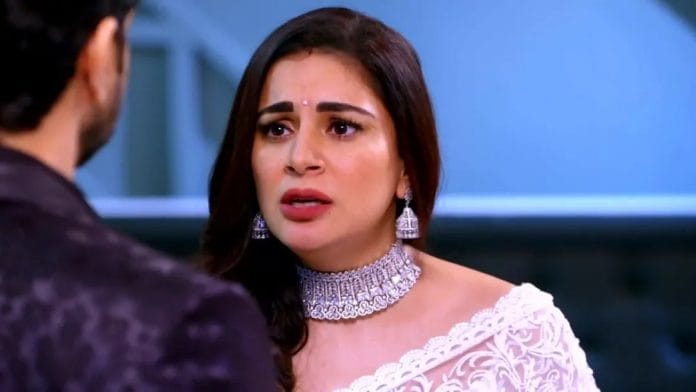 Kundali Bhagya 8th November 2022 Written Update On TellyExpress.com
Episode begins with Arjun asks Sathish to say what he should do. Rakhi tells Preeta that let Arjun cut the wire. Arjun asks Kavya to trust him. He tells her that he won't hurt her. Sathish asks Arjun to cut the yellow color wire. Media reporters reports that Arjun is defusing the bomb because Sathish is injured. Sathish tells Arjun that he got confused. He asks him to cut the red color wire. Arjun cut red color wire. Srishti says that timer is on still. Sathish says that they have to cut one more wire. Anjali and Sameer comes there with money.
Rishabh tells Sathish that they don't have time. He asks him that which wire should they cut now. Sathish tells Arjun to cut purple color wire. One of the terrorist shoots Arjun. Police shoots Terrorist. Luthras gets shocked seeing everything. Media reporters reports about Arjun's injury. Arjun says that he is fine. He cut purple color wire. Sathish says that now everything is fine. They hears tic tic sound. Raja says that they can't defuse the bomb. He says that everyone will die and laughs. Rishabh beat him up.
Sathish says that they can remove the jacket and throw it away to save Kavya's life. Preeta and Rishabh removes the jacket. Arjun asks Preeta to give the jacket to him. Preeta tells him that everything happening due to him so he should take this jacket with him. He tells her that he will save everyone's life. He runs from there with jacket.
Prithvi says that he is glad Preeta is safe. Sherlyn says that she is glad Rishabh is safe. He asks her that if she is saying like this to make him jealous. She tells him that she has many things to do and leaves from there.
Mahesh, Rishabh and Sameer thanks police. Kavya says that she want to meet Arjun. Rishabh tells her that they can meet Arjun later and he takes her from there. Anjali thinks that no one cares about Arjun except Kavya. She hope that Arjun is safe. Meanwhile, Arjun throws the jacket and the bomb gets blasted.
Luthras enters the house. Preeta takes Kavya to her room. Rishabh asks everyone to take rest and goes to his room. Kritika says that she is glad Kavya is safe. Rakhi thanks God for saving everyone.
Preeta cries hugging Kavya. Rishabh comes there. He tells her that everything is fine now. He says that everyone is safe. He gives water to her. She tells him that she want to go to police station. He tells her that he will take her there. He places a kiss on sleeping Kavya and leaves from there.
Preeta asks Rakhi to take care of Kavya and leaves the house with Rishabh. They reaches the police station. Preeta beat Raja up. Raja says that he don't know her and he did all that to take revenge on Arjun. Preeta tells inspector Waghmare that she want to give complaint against Arjun.
On the other hand, Anjali finds Arjun. Arjun asks her that if Kavya is fine. She tells him that Kavya is fine. He says that he want to meet Kavya. She takes him from there. Rishabh asks Preeta to calm down. Preeta tells him that she should have given complaint against Arjun earlier.
Episode ends.
Also See: