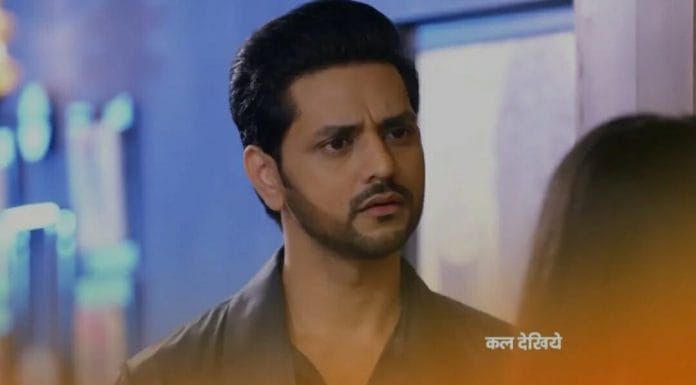 Kundali Bhagya Spoilers, Upcoming Story, Latest Gossip , Future Story, Latest News and Upcoming Twist on tellyexpress.com
Shraddha Arya and Shakti Arora starrer Kundali Bhagya is one of the top Zee TV show. It has been around for a long time now and it was an audience favorite at all times. Now, Arjun goes to Luthra mansion to celebrate Ganesh Chathurti with Luthras so it will be interesting to watch that what going to happen in the future episodes.
Earlier it's seen that, Rakhi told Rishabh about Mahesh's extra marital affair. Mahesh explained that, that lady is his school teacher not his girlfriend. Prithvi told Sherlyn that he cheated while playing cards with Sambu and now Sambu found his location. Sambu and his gang came there. Sambu asked ten lakhs from Prithvi.
In the upcoming episode, Prithvi will promise on Sherlyn saying that he will return the money to Sambu. Sherlyn will tell Sambu that Prithvi won't do fake promise on her. Sambu will say that he wants his money tomorrow and leave from there. Sherlyn will ask Prithvi that how he is going to arrange money.
He will tell her that he is going to blackmail Arjun. He will reveal that he has the video of Arjun and Raja's conversation. Rakhi will invite Arjun to celebrate Ganesh chathurti. Arjun will tell her that he can't attend it. She will threaten to cut off all ties with him. He will agree to attend it. Anjali will glare at him.
He will tell her that he is going to celebrate Ganesh Chathurti, not to meet Preeta. He will convince her to accompany him. Rakhi will tell her family that she used to convince Karan like this. She will say that there is many similarities between Arjun and Karan.
Preeta will get uncomfortable hearing her. Sameer will tell sorry to jaan in his sleep. Srishti will get angry. She will lash out at him. He will prove that she is his jaan. Next day, Prithvi and Sherlyn will reach Arjun's house. They will learn that Arjun went to Luthra house to celebrate Ganesh Chathurti.
Will Sherlyn also go to Luthra house to blackmail Arjun? Will Arjun give money to Prithvi?
All these questions will be answered in the upcoming episodes.
To know what will happen next in your favorite show Kundali Bhagya, stay tuned to this space.