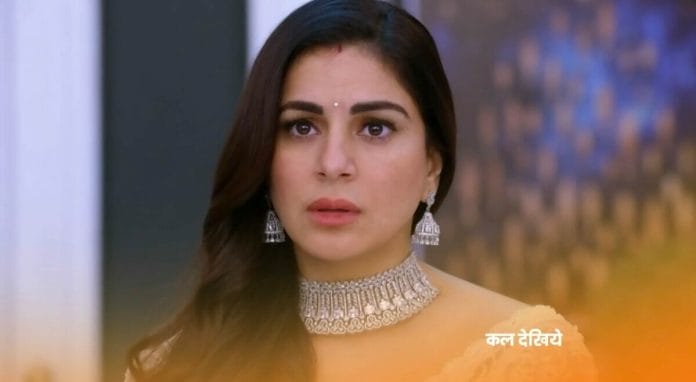 Kundali Bhagya Spoilers, Upcoming Story, Latest Gossip , Future Story, Latest News and Upcoming Twist on tellyexpress.com
Shraddha Arya and Shakti Arora starrer Kundali Bhagya is one of the top Zee TV show. It has been around for a long time now and it was an audience favorite at all times. Now, Arjun tells Rakhi that he will save Rishabh like he promised so it will be interesting to watch that what going to happen in the future episodes.
Earlier it's seen that, everyone danced when they heard 'dhol' sound. Preeta noticed that Arjun dancing the way Karan used to dance. Raja closed the door on Prithvi's behest. Rishabh questioned Prithvi.
Prithvi took his gun out. He threatened to kill them if they tried to act smart then. He ordered his men to snatch the phones from everyone. In the kitchen, Arjun ate cashews. Preeta asked him that how he knows that which box has cashews.
He told her that he have came to this kitchen many times. Kavya told Preeta that Mohan is unconscious in a room. Arjun asked Preeta that who is Mohan. Preeta told him that Mohan is their servant. Kavya said that Mohan's mouth is tied up.
Preeta told Kavya to hide in her room until she comes. Prithvi noticed that Preeta is missing. Raja told him that Arjun and Anjali are missing. Luthras argued with Prithvi. Mahesh threatened that he will call the Police. Prithvi revealed he put phone jammers in the house.
Luthras fought with goons.Prithvi broke Karan's photo when fighting. Preeta saw goons from upstairs. Arjun dragged Preeta to a room before goons sees her. Preeta said that her family is in danger.
He told her that he will save everyone. Dadi brought her friend there. Dadi's friend blessed Arjun and Preeta assuming them as couple. Dadi cleared her friend's misunderstanding.
In the upcoming episode, Arjun will try to attack Preeta assuming her as goon. Preeta will tell him that she is going downstairs to attack goons. Later, Arjun will tell Rakhi that he won't let anything happen to Rishabh.
Will Preeta go downstairs? How Rakhi came upstairs?
All these questions will be answered in the upcoming episodes.
To know what will happen next in your favorite show Kundali Bhagya, stay tuned to this space.