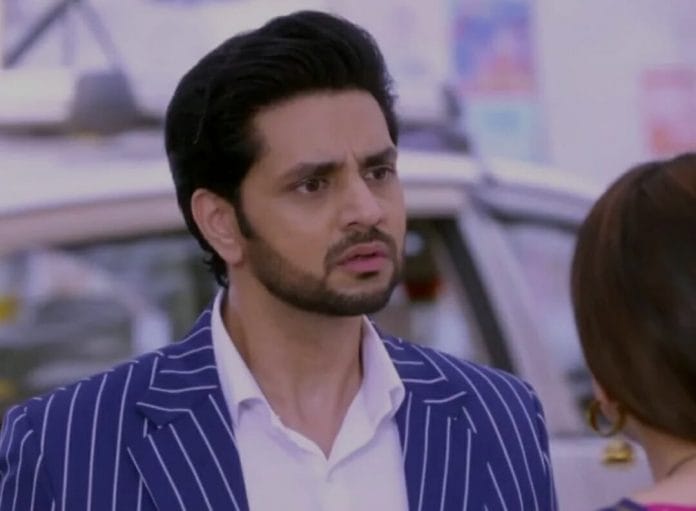 Kundali Bhagya Spoilers, Upcoming Story, Latest Gossip , Future Story, Latest News and Upcoming Twist on tellyexpress.com
Shraddha Arya and Shakti Arora starrer Kundali Bhagya is one of the top Zee TV show. It has been around for a long time now and it was an audience favorite at all times. Now, Students escaped from Terrorists so it will be interesting to watch that what going to happen in the future episodes.
Earlier it's seen that, Police inspector let Raja and Vishnu enter the school on Terrorist boss behest. Arjun and Preeta came there. Preeta asked Police inspector that when they will take action and when students will come out. Constable dragged Preeta from there on Police inspector's behest. Arjun scolded the constable.
Preeta told him that she know how to save Kavya and left from there. Teacher requested Terrorist to remove the tape from Kavya's mouth. Terrorist said that Kavya will speak a lot again. He removed the tape on his boss behest. Preeta and Arjun sneaked into the school through another gate.
Rishabh reached the school and realised that Preeta entered the school. Kavya told her plan of using chalk powder against terrorists to teacher and other students.
They throw chalk powder on terrorists eyes and escaped from there. Prithvi spotted Preeta and Arjun in the school. Terrorist boss asked Raja and Vishnu to find the students especially Kavya. Luthras reached the school.
In the upcoming episode, Preeta will tell Arjun that she came to the school to save her daughter and she did not bring him inside the school. Sherlyn will tell Rishabh that everything happening due to her curse.
She will say that she will pray for Kavya's safety. Terrorists will learn that students and teachers rooms are empty. They will spot Prithvi and Arjun there.
What will be Rishabh reply to Sherlyn? What will happen to Arjun and Prithvi?
All these questions will be answered in the upcoming episodes.
To know what will happen next in your favorite show Kundali Bhagya, stay tuned to this space.