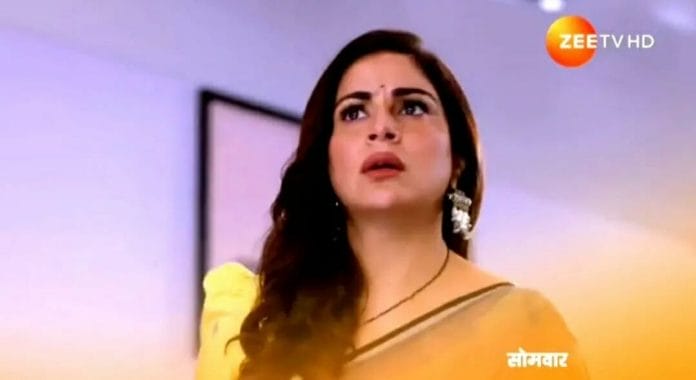 Kundali Bhagya Spoilers, Upcoming Story, Latest Gossip , Future Story, Latest News and Upcoming Twist on tellyexpress.com
Shraddha Arya and Shakti Arora starrer Kundali Bhagya is one of the top Zee TV show. It has been around for a long time now and it was an audience favorite at all times. Now, Arjun plans to return to London after taking his revenge so it will be interesting to watch that what going to happen in the future episodes.
Earlier it's seen that, Kareena asked Arjun that how he knows the password of the locker key. Kritika said that she saw Arjun fighting with Prithvi and Prithvi had the password of the locker. Arjun said that he got password from Prithvi. Rishabh told him that Arjun saved their life by saving Kavya.
Preeta said thanks to Arjun. Rakhi told him that he earned their love and respect with his actions. Other side, Prithvi talked to Sherlyn who is sleeping. He said that he would not have fell for Sherlyn if he saw Preeta first then. Srishti told Sameer that she likes Arjun a lot.
Sameer got jealous hearing her. She noticed his expression and she told him that she was just joking. Rishabh apologized to Preeta for talking rudely to her. He told her that he can't attend Kavya's parent-teacher meeting.
Arjun told Anjali that he won't betray Nidhi. He said that he will return to London after taking his revenge. Anjali thought that something is special about him for sure.
In the upcoming episode, Anjali will tell herself that Arjun is keeping his and Preeta's photo which proves that he still has feelings for Preeta. Other side, Prithvi will hide from Preeta. Arjun will search a person.
Will Anjali confront Arjun? Whom Arjun searching?
All these questions will be answered in the upcoming episodes.
To know what will happen next in your favorite show Kundali Bhagya, stay tuned to this space.