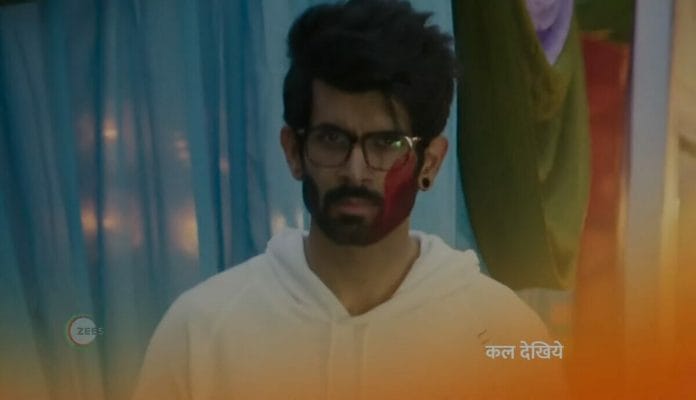 Lag Ja Gale Spoilers, Upcoming Story, Latest Gossip , Future Story, Latest News and Upcoming Twist on tellyexpress.com
Zee TV's recently launched show Lag Ja Gale stars Namik Paul and Tanisha Mehta in lead roles. The show tells about the journey of a self made young Punjabi hotelier Shiv Dhooper and a hard-working Maharashtrian girl, Ishani Kulkarni. Currently the show is gearing up for more drama.
In the previous episode, Sulochana creates a phony kundi for Ishani with the assistance of a pandit. Shiv's doppelganger discovers that Ishani will perform Holi at the Dhooper residence. Since he and Ishani are both orphans, he wonders if anyone else plays Holi with her. He chooses to engage in Holi with Ishani. Rachna is courteous with Ishani. Sulochana believes that Dhoopers will be astounded upon viewing Ishani's kundli.
Sulochana removes Meena's stolen necklace from the almirah and wears it. Dhoopers miss Aniket. Shiv encourages everyone. Dhoopers participate in Holi. Shiv's doppelganger arrives and paints his complete face so that no one recognises him. He strikes drum. The Kulkarni family has arrived. He plays drum near Ishani. Ishani greets Kiran. Kiran avoids Ishani. Shiv arrives and encounters Ishani. She ponders whether or not Shiv is playing Holi.
Ishani reaches out to Shiv. Shiv's lookalike pursues her. Shiv and his doppelganger resolve to paint Ishani. They hold colour in their palms. Shiv grasps the hand of Ishani and draws her closer. Shiv's doppelganger becomes annoyed and wonders who Shiv is. He wonders why Shiv is attempting to paint Ishani so aggressively. He contemplates murdering Shiv if he harms Ishani.
To know what happens next stay tuned to Lag Ja Gale on Zee TV/Zee 5 app and this space.