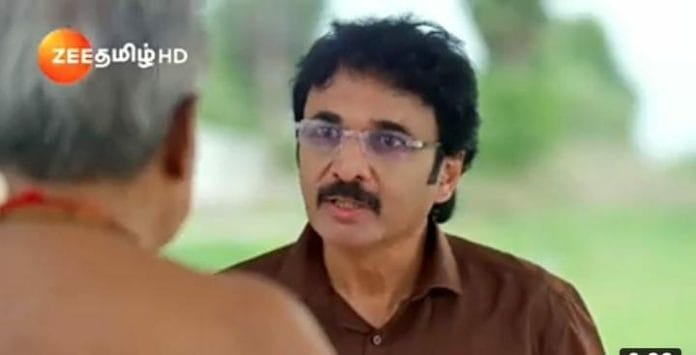 Maari Upcoming Story, Spoilers, Latest Gossip, Future Story, Latest News and Upcoming Twist, on TellyExpress.com
Maari is newly launched show of " Zee Tamil". Maari has the innate ability to see the future and foresee impending dangers. Now serial focusing on Maari to give a nod!
In the previous episode we saw; Jagdish felt he need a daughter in law like Maari. Kishore waited for Maari in temple. She returned to temple and said to him she went to buy a dress for Surya reasoning he don't have dress to change. Meanwhile Sujatha contacted Jagdish and learnt from him about Surya's health.
Thara heard it and doubted why didn't he answering to her call. Later Maari visited Surya and gifted shirt to him which she brought for him. She added that nurse said to her he don't have dress to change.
Surya accepted her gift and thank her for it. He asked her to wait till his father come. She excused him and left. Surya informed to Jagdish about Maari. He rushed out to meet her. Later Jagdish gave lift to Maari
In the upcoming episode viewers will see; Jagdish will surprise to meet Kishore in temple. He will learn from Priest that his grand daughter is Maari whom saved his son life.
Kishore will reveal to him that Maari can able to foresee impending dangers. Police will alert Jagdish that someone intentionally failure the break of his son car. Jagdish will think Maari will be a perfect partner to his son. He will ask Maari's hand for his son Surya.
What will happen next? Will Jagdish find out the truth? How will Jagdish save Surya from Thara?
Upcoming episode will answer to our all questions stay tune with our space for more updates.