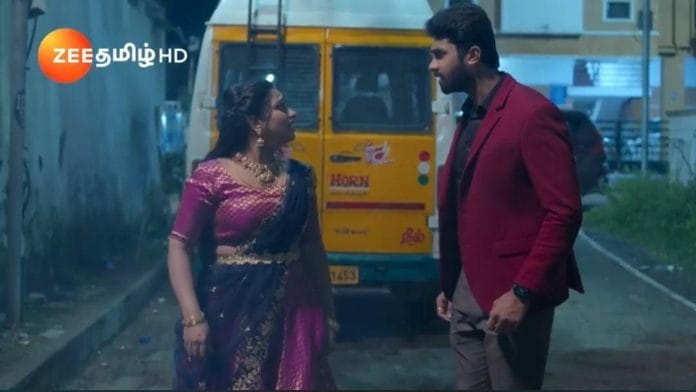 Maari Upcoming Story, Spoilers, Latest Gossip, Future Story, Latest News and Upcoming Twist, on TellyExpress.com
Maari is newly launched show of " Zee Tamil". Maari has the innate ability to see the future and foresee impending dangers. Now series focuses on Sneha's mom to alert Maari
In the previous episode we saw; Surya and Maari went out after taking Thara's permission. Maari felt thirsty so Surya stopped the car to buy a water bottle. Maari heard someone crying sound. She inquire Sneha what happened to her?
She told her that someone tried to kill Surya using jasmin flower the way she did to her. Maari got shock to hear it. She got shock to see that ghost disappeared after Surya come. Later, a stranger tried to attack Vickraman. Maari remembered her words and got confused.
In the upcoming episode viewers will see: Maari will attend Sneha's birthday party. Sneha will cry thinking about her mom. Maari will sing a song for her. Sneha will show her mom picture to her. She will get shock to find the ghost picture.
Her uncle will reveal to her that a mysterious girl killed his sister. Maari will get scared hearing it. Meanwhile, Surya will return to home taking the earrings. Shankarapaandi will reveal to Thara that he threw it out. Thara will slap him.
What will happen next?
Will Maari go to Surya's house?
How will Maari tackle the situation?
Upcoming episode will answer to our all questions stay tune with our space for more updates