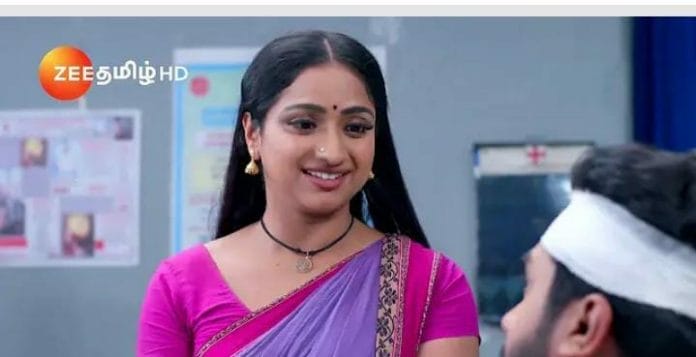 Maari Upcoming Story, Spoilers, Latest Gossip, Future Story, Latest News and Upcoming Twist, on TellyExpress.com
Maari is newly launched show of " Zee Tamil". Maari has the innate ability to see thr future and foresee impending dangers. Now serial focusing on Maari to take care of Surya!
In the previous episode we saw; Maari showed the ring to Devi and questioned her Isn't it belongs to her? Devi remembered how did she promised her son to meet him asap and drank the poison mixed water given by Shankaran. She walked to temple and prayed god to save her son from enemies and died there.
Maari returned her ring to her but Devi asked her to accept it as her gift. Devi demanded her to place the vermilion on Surya's forehead to save him. Maari rushed to hospital to meet Surya. She learnt from doctor that Surya got well he was taking rest.
Devi came near Surya and felt emotional seeing him in thar state thete. Meanwhile Maari went inside Devi disappeared from there. Later Maari faced off with Surya he thanked her for helping him.
In the upcoming episode viewers will see; Maari will bring food for Surya. He will struggle to eat with wounded hand. Maari will feed to him Devi will get happy to see them together. Jagdish will collect Maari's address to meet her. Nurse will inform him thar Maari left few minutes before. He will rush behind her to stop her.
What will happen next?
Will Jagdish find out the truth?
How will Jagdish save Surya from Thara?
Upcoming episode will answer to our all questions stay tune with our space for more updates.