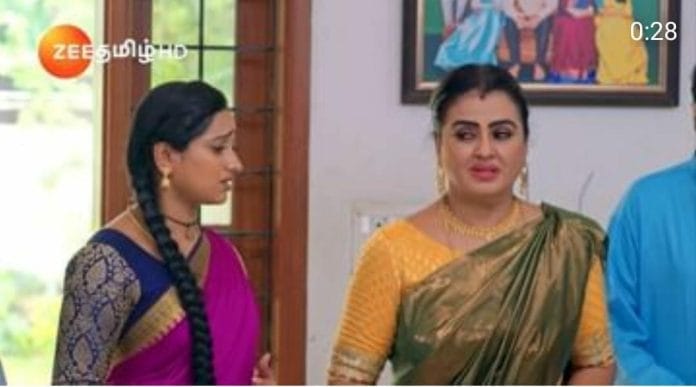 Maari Upcoming Story, Spoilers, Latest Gossip, Future Story, Latest News and Upcoming Twist, on TellyExpress.com
Maari is newly launched show of " Zee Tamil". Maari has the innate ability to see the future and foresee impending dangers. Now series focuses on Maari to express her feelings to Surya
In the previous episode we saw; Sreeja alerted the police. Police reached on spot and arrested Maari for murdered Satish. Sreeja informed this matter to her family members. Thara badmouth on Maari and tried to provoke the family members against Maari. Surya learnt about it from Priya and rushed to meet Maari in jail.
Hasini requested Vickram to help Maari. Surya inquired Maari about the situation. He asked her why didn't she informed him about it earlier? Vickraman proved Maari's innocence and take her out in bail. Surya took Maari back to home.
In the upcoming episode viewers will see; Maari will return to home. Thara will stop her and humliate her in front of everyone for murdered Satish. Priya will stop her mom and reveal the truth to everyone.
Surya will tell her that Satish is alive. Family members will appreciate Maari. Thara will apologize to her. Sreeja's plan backfired. Hasini will warn her to stop troubling Maari. Later, Maari will share her feelings to Surya
What will happen next?
Will Maari go to Surya's house? How will Maari tackle the situation?
Upcoming episode will answer to our all questions stay tune with our space for more updates.