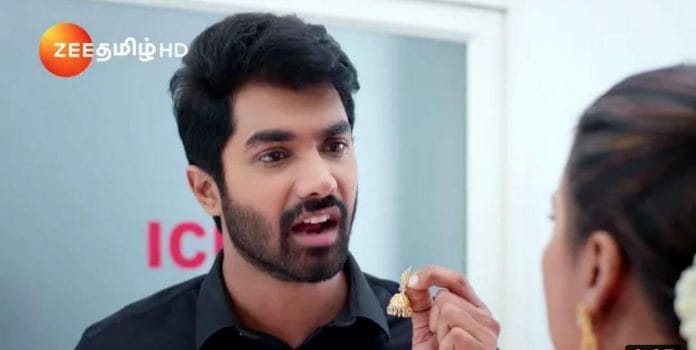 Maari Upcoming Story, Spoilers, Latest Gossip, Future Story, Latest News and Upcoming Twist, on TellyExpress.com
In the previous episode we saw; Aravindh and Akash were discussing about the properties and money on Surya name belongs to them hereafter. Jagdish listened to it. He felt devastated hearing it all. They planned to kill Surya if he stay in India.
Jagdish rushed to share this all to Thara but reality striked him that she was behind this all. Meanwhile Maari was doing the pooja in temple.
Drama artist came there and got surprised seeing Maari there. He learnt from her how did she left her home for her family's fake. She requested him to don't reveal anything to her family. Later Devayani came to know Maari left the house and lashed out at Sreeja. Surya returned to home to take his lucky stead.
In the upcoming episode viewers will see; Surya will admit his father in hospital. Doctors will inform him that he got heart attack so don't share any shocking news to him.
Jagdish will request Surya to stay with him. Surya will promise to be with him reasoning he is important to him. Surya will share to Thara that this stead saved him dad so he wanna thank that owner.
What will happen next?
When will Maari meet Surya?
Will Surya return to foreign?
Upcoming episode will answer to our all questions stay tune with our space for more updates.