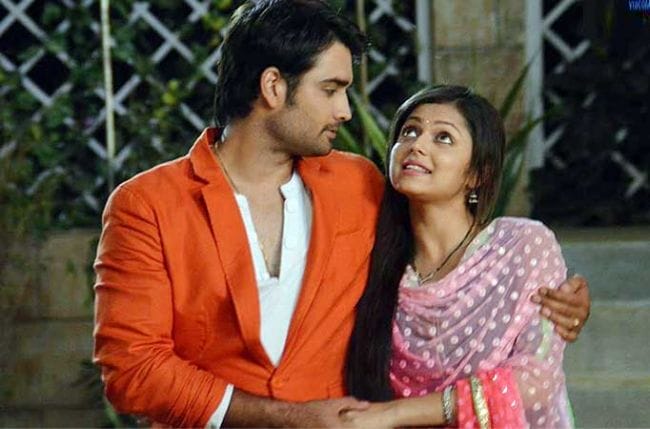 Vivian Dsena earned huge fans base for playing Rishab Kundra in Madhubala Ek Ishq-Ek Junoon. He was extra-ordinary as RK and left a lasting impression on the audience with his stint in the show. When the hunk walked out from the show, Madhubala was badly affected. His re-entry yet again made show interesting.
Madhubala Ek Ishq-Ek Junoon is still cherished by the fans on social media. Show hit a decade. Fans celebrated Madhubala's journey and posted iconic scenes from the show.
Actor Vivian Dsena too took part in the trend. He recalled Rk and Madhu's iconic wedding and called the sequence his favorite even after 10 years. In a long post Vivian quoted "If anyone at any point of time asked me to choose one scene in my entire career that am proud of; the answer will always be
(Madhubala 4 Pheras Scene)…
Even after 10 years, I still get goosebumps remembering how I worked, prepared for the scene, The entire crew's reactions & How it came on screen flawlessly 🤲😉..
"Madhubala Ek Ishq Ek Junoon" will always hold a special place in my heart & memories..
A Heartfelt Gratitude for all the fans who still watching and reviving the memory of the show every year …
This tremendous success that lives till today was never going to be possible without Your continuous love & support..
Thank you guys & God Bless You All 😘🤗 …

Madhubala Ahaaannn 😉

#onedecadeoficonicmeiej #rishbala #rk #madhubalaekishqekjunoon #colorstv"
See the post below
https://www.instagram.com/p/CeG3QGMj5Y5/
This scene indeed was one of the best scenes ITV has ever seen. The actors with their top notch performance made it more worthy. Share with us your favorite scene from Madhubala show.
Actress Drashti Dhami played the title character in the show. She was equally amazing. Jodi of Vivian and Drashti earned the separate fan base. Both were lovingly addressed as 'Rishabala' by the fans.
On work front, Vivian is playing Ranveer in colors show 'Srif Tum'. He is roped in opposite to Eisha Singh in the show.
Drashti Dhami was last seen in web series 'The Empire' on Hotstar.
Follow us for more TV news, spoilers and updates