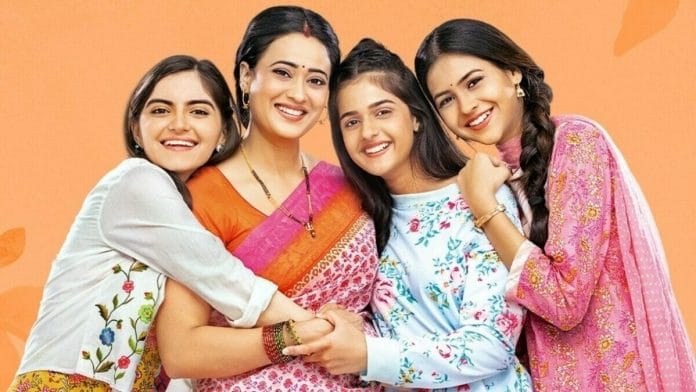 Main Hoon Aparajita 11th January 2023 Written Update On TellyExpress.com
The episode starts with Aparajita coming to Akshay and asking him to wake up for his kids. She says Chavi can't live without you and Disha called you dad for the first time and Asha accepted you as her father so please come back fir your children as they love you. She says you left me and you loved Mohini so don't let her alone and Amma feels you will live long if I wear sindoor and mangalsutra. On another side, Guruji tells Amma that light will arise from Darkness. Aparajita says let's see if Amma's faith is correct or not and today I will wear sindoor again and let's see if you return or not. Mohini is taken aback and tries to stop her but Nia stops her. Aparajita says if he didn't return then she lost faith in faith. Aparajita fills her hairline with sindoor. Mohini cries seeing it.
Aparajita says I filled my hair partition with sindoor and you have to return for Amma's faith and her life as she can't live without you. She goes aside and cries. Amma asks Guruji how is it possible as Akshay is in danger. Guruji says Aparajita saved Akshay from his death and trust me she can give him new life too. Akshay gains consciousness. Mohini and everyone surround him. Akshay calls Appu. Mohini calls her and realizes Akshay is calling Aparajita. Akshay feels happy seeing Aparajita and he doesn't recognize Mohini and the kids. He asks them who are they. Mohini asks if he is fine. Aparajita goes near Akshay. He asks her who are they. Veer comes there.
Chavi thinks why their dad forgot everyone except Aparajita. Akshay holds Aparajita's hand and asks what's he doing in the hospital. Mohini makes him leave Aparajita's hand. She asks Akshay if he remembers him. Akshay says he didn't recognize her. Mohini is taken aback. The doctor comes there and asks Akshay to tell him what happened the previous day. Akshay says he didn't remember what happened after Chavi's birthday. He asks where is his Chavi. The doctor says Chavi is fine and asks if he recognizes anyone in the room. Akshay says Aparajita is his wife and he doesn't know others. Veer thinks he is safe. The doctor asks the Nurse to send everyone out. Everyone is about to leave but Akshay stops Aparajita and asks her to stay with him. Nia and others take Mohini out forcefully. Nia tries to comfort her mom. Chavi says dad is talking about 20 years back incident. The Doctor asks Akshay to tell him the date and year. Akshay says it's 10th Jan 2003. He says to Aparajita he doesn't remember what happened after the birthday party. Aparajita thinks he forgot 20 years of memory. The doctor tells Akshay that he met with an accident and assures him that he will be fine and gives him a sleeping injection. Aparajita asks Doctor what happened to Akshay. The doctor says Akshay loses his memory and his memory is stuck in 2003 year. Aparajita asks how Akshay will recover. The doctor says they can't tell about the time frame and he may recall his memory or not.
Mohini calls Manish and tells him that Akshay didn't recognise anyone except Aparajita. Manish says maybe Akshay is faking his memory loss. Mohini asks him to stop teasing her. She blames Guruji for Akshay's state and says no one can snatch Akshay from her. In the hospital Amma says Akshay didn't remember anyone except Aparajita. She asks Guruji about it. Guruji says whatever happening is for good. Aparajita thinks Akshay may forgot his memory but I remembered every phase of our life.
Episode ends.
Also Check: