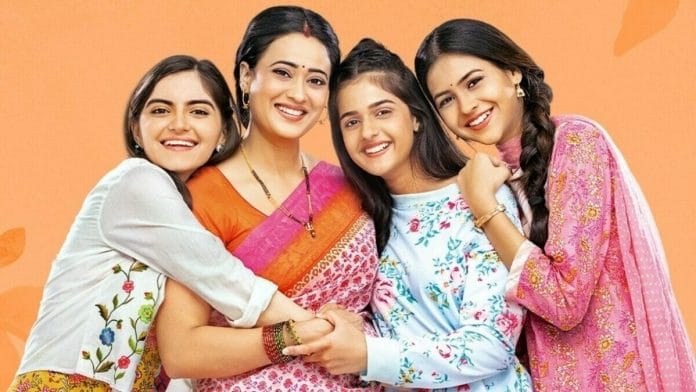 Main Hoon Aparajita 23rd January 2023 Written Update On TellyExpress.com
The episode starts with Veer noticing Akshay is sleeping on the bed. He thinks sorry uncle, I don't know if you saw Rithika's confession or not but I can't take a chance. He wears a mask. The doctor asks Aparajita if anyone stressed Akshay as the symptoms you're mentioning are a sign of stress. Aparajita says someone tried to make him recall his memory. The doctor says I warned you already and if it continues then Akshay may lose his life.
Disha, Asha, and Chavi come to Mohini's house. Disha asks Chavi to keep an eye on outside activities and she tries to go inside with Asha to get the box. Aparajita asks Doctor to come with her to check Akshay's condition. The doctor says he needs to check other patients and asks her to wait for 30m if she wants him to check Akshay. Aparajita agrees to wait. She feels something wrong is happening. Veer presses the pillow ok Akshay's face. Akshay struggles to escape. Aparajita decides to keep Mohini away from Akshay. Akshay passes out. Veer removes the pillow thinking he is dead. Mohini video calls a new doctor for a second opinion. The doctor tells her she needs to wait patiently for Akshay's recovery. Mohini scolds him and disconnects the call. Manish asks Mohini to not worry as in past too Akshay fell for you leaving Aparajita. Mohini says she made Akshay fall for her and created the situation in that way as I loved him. Nia overhears it.
Aparajita calls Chavi. Chavi calls Disha and Asha. She attends the call. Aparajita asks if Akshay is fine. Chavi is he is fine and I'm with him. Aparajita asks her to be with Akshay and disconnects the call. She thinks about why she is feeling bad feeling.
Akshay regains his breath and attacks Veer and asks him who's he and why he attacked him. Disha and Asha send Chavi home and they go to get the box. Asha and Disha search in the place where Dadi told them. They get the box. Veer hits Akshay with a vase. Akshay shouts and falls unconscious. Chavi trips while walking. Amma asks Chavi what's the voice. Chavi goes to check on Akshay. Veer is about to hit Akshay again but he stops hearing Chavi's voice. Aparajita returns home with Doctor. She hears Chavi calling Akshay in worry. They go to Akshay's room. Dadi prays to god to help her son. Nia goes to her mom's room and confronts her about her lies. She asks Mohini to tell the real story. Disha overhears their conversation. Mohini says you're a kid and you don't need to know about it. Nia insists her to tell. Mohini says I made him fall for me as I loved him but there is no love between Aparajita and Akshay, and that's why they got separated. Asha comes there and asks Disha what's happening. Disha says nothing and they are about to leave but at that time Disha receives a call. Mohini comes out and questions Disha and Asha about what are they speaking from the house. Disha says they are taking things related to Dadi. Mohini says she will call the police. Nia stops her and says it's their house too.
The doctor checks Akshay. Aparajita asks Chavi why she didn't take care of Akshay and asks where are Disha and Asha. Chavi calls Asha. Asha attends the call and gets shocked. She asks what happened to Dad. Mohini and others feel worried. Chavi and Aparajita ask why Akshay is not responding. The doctor says Akshay is fine but we need to take a scan of his brain. Mohini comes there and scolds Aparajita for not taking care of Akshay. She asks Akshay to wake up. Doctor asks everyone to leave except Aparajita. Mohini says she won't leave her husband and asks Akshay to open his eyes. Aparajita stops her. She ousts Mohini from the room and closes the door in her face. Akshay wakes up calling Aparajita. Aparajita asks him what happened and why he fall unconscious. Akshay says some masked thief came here and attacked me. The doctor asks him to not stress himself and leaves. Aparajita thinks it was Veer who came to attack Akshay.
Episode ends.
Also Check: