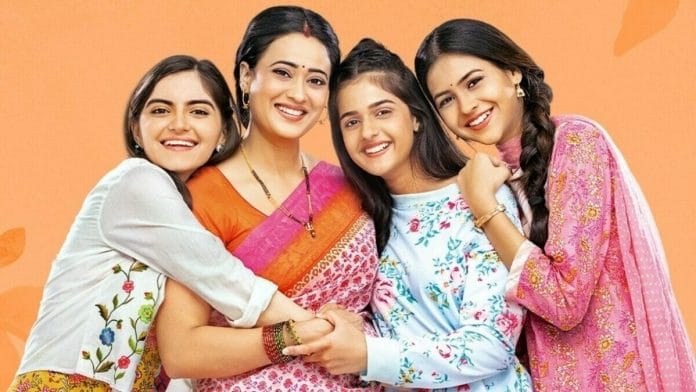 Main Hoon Aparajita 25th January 2023 Written Update On TellyExpress.com
The episode starts with Chavi asking Veer where was he when she needed him the most? Veer apologises to Chavi. Chavi asks what happened? Veer says to Chavi that her mother fell from the stairs and he has gone home and taken her to the hospital and he didn't check his phone. Veer apologises to Chavi and says he will punish himself for it. Chavi says it is her fault as she blamed him without knowing anything. Chavi tells what happened to Veer and says she was scared seeing Akshay unconscious. Veer says he will find out who the thief is soon.
Disha says to Asha that this attack is done by Veer. Chavi comes and slaps Disha. Chavi says to Disha that she never thought she will blame Veer like this as she hates her. Aparajita stops Chavi and says to Chavi that what Disha said is the truth. Chavi still doesn't believe what Aparajita is saying about Veer and defends him. Chavi asks Aparajita to show her the proof that she is talking about? Disha says to Chavi that there is proof in Aparajita's phone but Akshay got attacked before he was able to show it. Disha says only Veer has profit to kill Akshay. Chavi says to Aparajita that she doesn't trust Aparajita just like she doesn't trust Veer. Asha asks Chavi why will Aparajita lie to her. Chavi says because she can prove that she is right about Veer. Chavi says to Aparajita that she is afraid of relationship as Akshay left her and leaves from there. Disha tries to go after Chavi but Aparajita says there is no use as Chavi now thinks of them as her enemies.
Disha and Aparajita hear a glass breaking and think the thief might be here. Aparajita goes looking for Akshay and sees the glass broke on the floor. Aparajita calls for Akshay. Akshay says to Aparajita that he broke this glass to make her come quickly. Aparajita picks up the glass shards. Akshay helps her. Aparajita gets injured because of a glass shard. Akshay worries about Aparajita and gives first aid treatment to her. Aparajita recalls what Chavi said and leaves from there. Akshay says he is very excited about their marriage anniversary.
Mohini looks at Aparajita's photo. Manish suggests Mohini to leave tomorrow as she will not be able to handle Akshay and Aparajita's marriage anniversary celebration. Mohini says she will not go anywhere and says she is going to teach Aparajita a lesson.
Aparajita asks Disha if she talked to Chavi. Disha says Chavi doesn't want to talk to her and comments on it. Aparajita shares a bit of her past with Disha and says to Disha that a person makes a mistake when he is madly in love with someone. Disha hearing about Aparajita's past hugs Aparajita. Chavi says to Veer on the phone that she will do everything like he said. Aparajita says to Disha that she will not wear the ring and says she will not celebrate the marriage anniversary.
Episode ends.
Also Check: