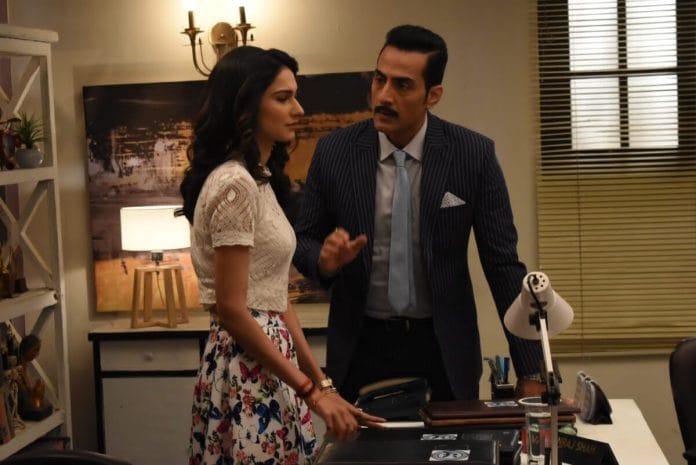 If you have missed watching your favorite show Anupama, check out the highlights of the week below!
Malvika's confession:
Monday episode of 'Anupama' started with the dhamaka with Malvika revealing to Anupama about her feelings for Vanraj. She confessed Anupama that she loves Vanraj. Malvika asks Anupama to promise her that she will not reveal to Anuj about the same. Anuj overhears the talk and gets furious. He goes mad and break the glasses. Anupama asks Anuj to handle the matter calmly.
Malvika decide to relocate with Vanraj:
Malvika goes with Vanraj to Mumbai to check the location for their business post latter manipulate her that Anupama don't want to see him happy. Malvika gets convinced and decide to support Vanraj over Anupama. She decides to relocate with her. In the meantime, Hasmuk worries for Anupama. He also alert Vanraj not to choose wrong path. Vanraj gets adamant to achieve his goal by hook or crook.
Vanraj instigate Malvika:
Ahead, Malvika informs Anuj that she is shifting with Vanraj. Anuj gets angry on Malvika and asks her to break her partnership with Vanraj. Malvika accuse Anupama for revealing to Anuj about Vanraj. Anuj tries to side Anupama. Malvika and Anuj argues with each other. Later, Malvika decide to cut ties with Vanraj. Vanraj manipulate Malvika and says Anupama can't see her happy thus she is instigating Anuj against her. He adds if Anuj equally love her than she should ask him to cut ties with Anupama the way he asked her. Malvika gets influenced by Vanraj. Towards the end of the week; Malvika asks Anuj if he can leave Anupama for her. Anupama gets angry on Vanraj for the manipulation. She decide to leave Anuj and Malvika's life. Anuj comes up with a plan to keep Anupama and Malvika both happy. He asks Anupama to stand by his decision without any if but. Anupama stands mum. Anuj says his decision is right. Anupama asks about it. Anuj asks Anupama to wait for tomorrow. Anupama decide to support Anuj. She worries about the upcoming.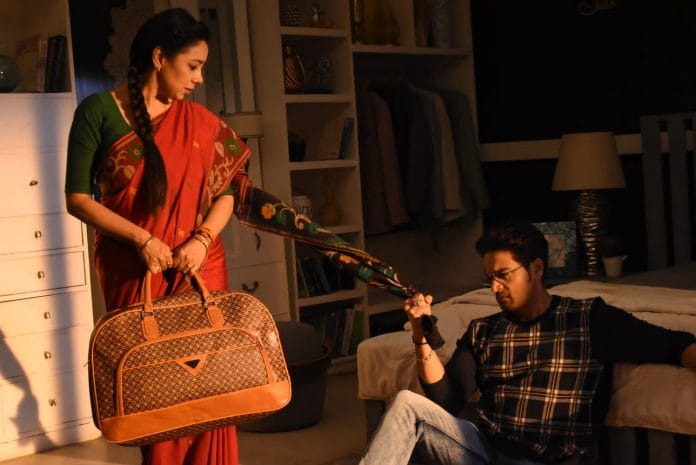 Vanraj, Malvika, Anupama and Anuj waits for the new day. Anupama gives her support to Anuj. She feed Anuj with curd. There, Vanraj think Malvika call him to the office. He worry what planning is being done at Kapadia house. Hasmuk stops Vanraj for going to the office. Vanraj refuse to stay back. He asks Paritosh to accompany him too.
Vanraj meet Malvika. He asks what Anuj has decided. Malvika says Anuj took his decision and it is time for her to decide. She think why Anuj don't understand her. Here, Anupama gets angry on Anuj for taking the decision. Anuj sit mum. Malvika reveal to Vanraj that Anuj returned back her everything. Anupama asks Anuj to answer why he took such decision. Malvika tell to Vanraj that Anupama give her stakes to Anuj and latter transferred everything to her. Vanraj gets happy and imagine owing the company. Malvika feels guilty.
Anupama asks Anuj to reply her. Anuj says he don't have any answer because Malvika isn't liking his presence. Anupama tries to make Anuj understand that Malvika needs him. Anuj says Malvika now wants to do business alone. Anupama asks Anuj not to leave the near ones at the tough time. Anuj tell to Anupama that he is doing everything for Malvika's happiness. Anupama says to Anuj that Malvika is working with a wrong person. She tries to convince Anuj that Malvika might give everything to Vanraj. Anupama says to Anuj that his decision is wrong. Malvika refuse to take Anuj's share. Vanraj manipulates Malvika yet again. Anuj refuse to handle the business anymore. He share with Anupama that he will always stand by Malvika but will not over take the company.
In the upcoming episode, Vanraj will yet again manipulate Malvika against Anupama.
Follow us for more TV news, spoilers and latest updates