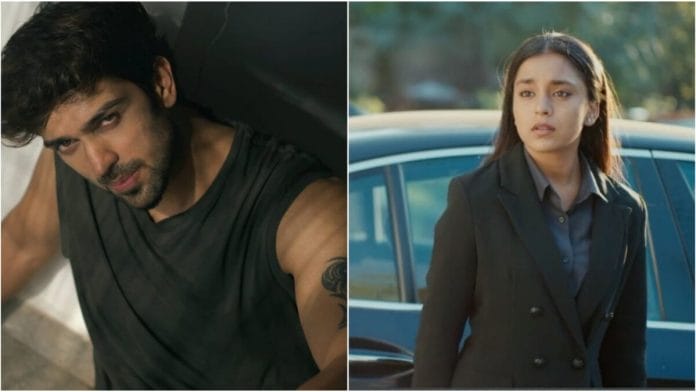 Show Imlie is a TRP chart buster ever since it premiered. The twist and turns keeps show fans hooked. It keeps bringing major development in the storyline to serve best entertainment. Show recently trended online post Gashmeer Mahajani exit the show duo to some unknown reason. Actor played the character of Aditya in the show. Well, to fill the gap Producer Gul Khan brought 'Manasvi Vashist' on board to play Aditya in the show. Last Vashist played the character of Aryan Singhania in colros famous daily 'Ishq Mein Marjawaan'2'. His stint in the show made noise as he played grey there.
Manasvi is back on the screen again to play lead in IMlie. In an exclusive talk with us disclosed he is fortunate to be the part of an already established show: 'Getting to work with both Gul Khan and Star Plus is a win-win for me. I have grown up watching Gul Khan's shows and I have also followed her talk show "Unscripted with Gul Khan". Working with her is a dream come true. Honestly, I couldn't have asked for anything else."
Manasvi's entry in the show received mixed reaction from the audience. Actor knows it well! He added "My job is to focus on my work and bring my A-Game to the table. I am pretty sure it'll take time for the audience to accept the new Aditya but as long as I am able to entertain the viewers, nothing else matters."
Fans will accept Manasvi opposite to Sumbul or not, time will only tell. Currently, fans can't stop adoring Fahmaan Khan and Sumbul's chemistry in the show. As Aryan Singh Rathore and Imlie, duo is earning separate fan base. Arylie scenes are making the days of the show fans. They keep trending the show on and off on social media. With each passing episode love for Arylie is increasing. The tracks are gripping. The story of the show will now shift to Imlie becoming CEO.
Sumbul Touqeer gets a makeover for the upcoming track. In the formal wear, actress is looking classy. Make-over of Sumbul was in demand. Her current look is adored by the fans. What more twist and turn show will witness, well to know more keep watching.
Follow us for more TV news, spoilers and latest updates.