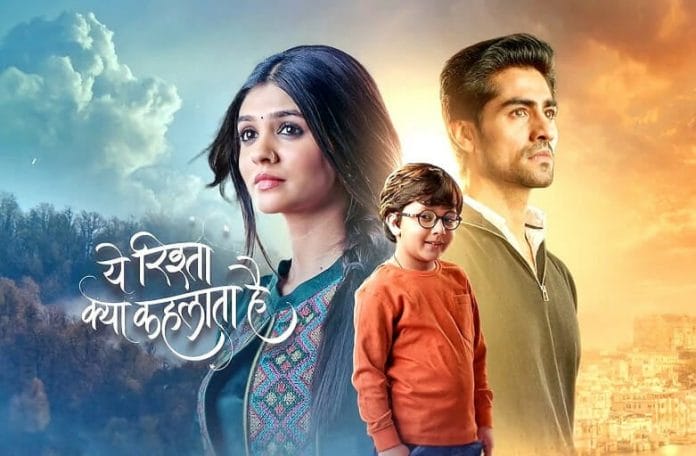 Yeh Rishta Kya kehlata Hai Upcoming Story, Spoilers, Latest Gossip , Future Story, Latest News and Upcoming Twist on TellyExpress.com
Harshad Chopda and Pranali Rathod's Yeh Rishta Kya Kehlata Hai recently took 6 years leap. The show is seeing Akshara, Abhimanyu living a happy life separately.
In today's episode, Ruhi says to Abhimanyu that she wants to win. Abhimanyu and Ruhi fly kite. Manish cut Abhimanyu's kite. Ruhi says to Abhimanyu that they can't lose the kite because she has written the wish on it. Abhimanyu catches the kite back. Anand says to Abhimanyu that he took risk while catching the kite. Abhimanyu says anything for Ruhi.
Ruhi gets excited getting back her kite. Abhimanyu says any kite can be getting back if its thread is in one's hand. Ruhi says if they lose the thread. Abhimanyu says than kite becomes invisible. Ruhi says but the lost kite leaves the memory. Abhimanyu says no. Ruhi and Abhimanyu wins the competition. Goenkas and Birlas dance together.
Abhir tries to fix his toy. Akshara brings new toy for Abhir. She plays with Abhir's hair. Abhir asks Akshara not to mess with his hair. He further question Akshara about teaching him to fight. Akshara says he doesn't want him to fight all day long but he should learn to fight and move on. Abhir listens to Akshara. Akshara further asks Abhir to sell jam bottles to his teacher. Abhir asks Abhinav to save him. Akshara, Abhir and Abhinav play together.
In upcoming episode, Manish's gift for Abhir and Ruhi will get exchanged. Ruhi will learn from Abhimanyu that Manish has one more grandchild. Will Abhimanyu be able to learn about his son? Keep watching the show for interesting twist.
Stay tuned for TV serial news and updates