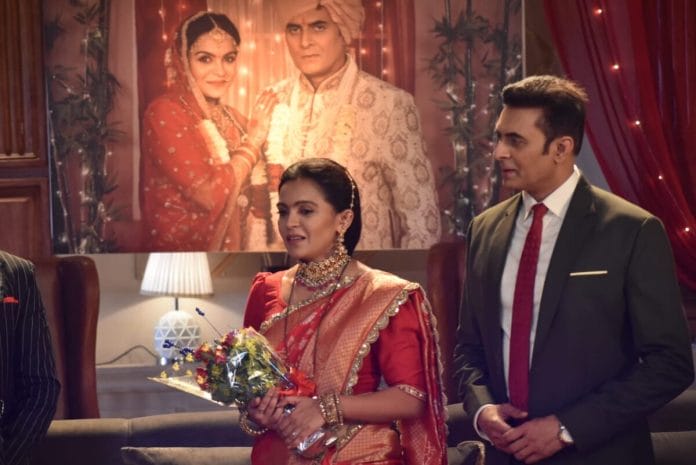 Yeh Rishta Kya kehlata Hai Upcoming Story, Spoilers, Latest Gossip , Future Story, Latest News and Upcoming Twist on TellyExpress.com
Harshad Chopda and Pranali Rathod's Yeh Rishta Kya Kehlata Hai is gearing up for major drama. The most awaited adoption track is all set to reach its climax. Who amid Abhimanyu and Neil is adopted? Well, time will tell.
In today's episode, Abhimanyu apologizes to Akshara for dozing off. He asks Akshara to come. Akshara signals Abhimanyu to go. Abhimanyu insists Akshara. Akshara ignores Abhimanyu. Staffs ask Akshara what happened. Akshara says nothing.
Akshara brings juice for Abhimanyu. Abhimanyu ignores Akshara. Akshara asks Abhimanyu to stop doing exercise as he is already hot. She adds other girls will eye upon him. Abhimanyu asks Akshara if she is jealous. Akshara says only she has a right on him. Abhimanyu apologize for not able to spend quality time with Akshara. Akshara tries to get romantic.
Abhimanyu leans upon Akshara. Neel interrupts Abhimanyu and Akshara. He informs that Manjiri is calling them. Abhimanyu think he needs to take Akshara to some other place for their honeymoon else Neel and his sleep will keep interrupting them.
Manjiri tried to destroy the adoption papers. Harsh spots Manjiri destroying the paper and confront her. Manjiri says to Harsh that it is just a waste. She asks staff to throw the garbage. Adoption paper slips from Manjiri's hand. Parth argues with Shefali for not giving him space. Shefali and Parth fail to see the paper. Neil too fails to see the paper too. Later, paper reach to Akshara but she decide to ignore.
In the upcoming episode, Harsh will talk about DNA testing. Manjiri will get restless. Both Harsh and Manjiri will get restless learning Dr. Avni is visiting Birla hospital. Who is Dr. Avni? Keep watching the show to know more.
Stay tuned for latest TV serial news and updates