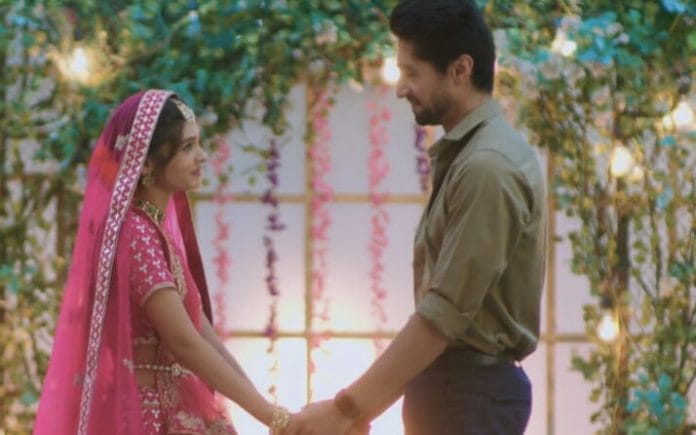 Yeh Rishta Kya kehlata Hai Upcoming Story, Spoilers, Latest Gossip , Future Story, Latest News and Upcoming Twist on TellyExpress.com
Mahima to instigate Manjiri against Akshara. Manjiri to turn against Akshara and Abhimanyu's relationship
In today's episode, Manjiri asks Abhimanyu and Akshara to enter the house. Akshara and Abhimanyu decide to talk with each other before entering the house. Manjiri gets offended. Neil and Harsh convince Manjiri to let Akshara and Abhimanyu have a conversation if they want. Abhimanyu asks Akshara not to get upset. Harsh asks Manjiri to let Akshara and Abhimanyu have a conversation. He asks to wait until they return. Mahima manipulate Manjiri against Akshara. She says Akshara benefit Abhimanyu's love. Mahima says Akshara give left attention to Abhimanyu. She makes Manjiri understand that Akshara give importance to Goenkas and takes Abhimanyu's love for granted. Mahima alerts Manjiri. Manjiri understands Akshara.
Akshara pour her heart out to Abhimanyu. She shares her insecurities with Abhimanyu. Akshara says to Abhimanyu that she fear about heart break thus she took her own time to decide upon second chance.
Abhimanyu tells to Akshara that he understands her. He says to Akshara that he can understand he fear but sometimes fear leave the void in person heart. Akshara recall her flashback. She tell to Abhimanyu that she got scared seeing an accident on the road. Akshara says she fear about losing him thus she decided to enter back in his life. Back to reality; Akshara tells to Abhimanyu that she died thinking something happened to him. Abhimanyu thanks Akshara for coming back into his life.
In the upcoming episode, Manjiri will alert Akshara about hurting Abhhimanyu anymore. Akshara will be shocked with Manjiri's changed behavior. Manjiri will separate Akshara and Abhimanyu? Time will only tell
Follow this space for latest TV serial updates