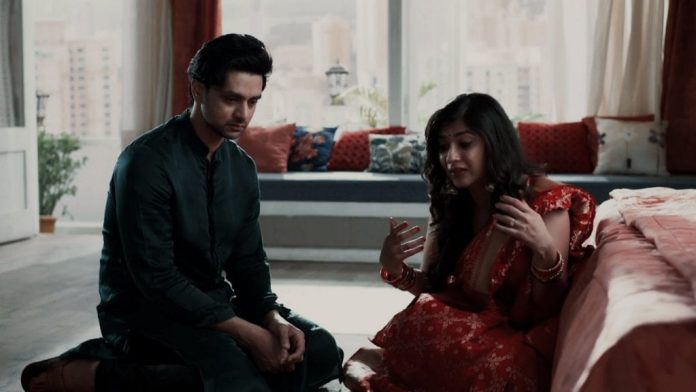 In upcoming episodes of Silsila badalte rishton ki, we will get to see Mauli and Kunal meet to be a bitter moment. We have already reported about how Mauli and Kunal almost met at the time of sending Pari home back but missed each other glance.
But in the upcoming episode, Kunal will take Pari and Mishti both with him to his flat. There for some time, Kunal will be derived for a phone call. While Mishti and Pari playing on ground Mishti will fell on a water which is somehow connected to an open wire. Which will lead Mishti to get an electric shock but Pari with her presence of mind will save the day.
However, upon listening to the incident from Pari Mauli will come to meet Mishti and get the shock of her life. She discovered Pari's father is none other than Kunal. Kunal will also leave dumbstruck to know that Mauli has a daughter now and she is only Pari's best friend.
Well upon this sudden meet Mauli out if rage and past happenings end up accusing Kunal of hurting Mishti knowingly. She will further say that all he wants is to snatch her happiness. This will leave Kunal heartbroken and he will leave with Pari.
Now it will be interesting to watch what will be Mauli's next step? How will Kunal react to this newly found silsila between him and Mauli? Will Pari and Mishti can keep their friendship intact in the shadow of past incidents and issues? Only time will tell the answer.