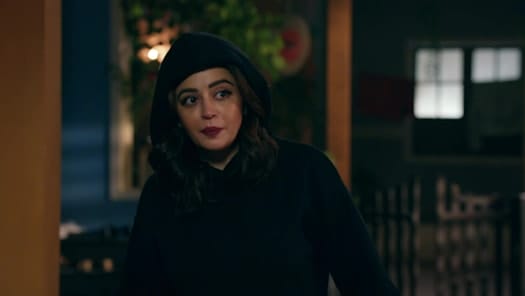 May I Come In Madam Spoilers, Upcoming Story, Latest Gossip , Future Story, Latest News and Upcoming Twist on tellyexpress.com

Star Bharat's show May I Come In Madam S2 is making the viewers have a fun ride with the daily dose of comedy. With Sajan always landing in trouble, will he be able to help himself out this time too?
In the previous episode, Kashmira got posssed by dadi and told Sajan about all the jewellery kept in bank and asked him why he did not bring them. Sajan promised to give it to her next day. At office, Sajan tries to hides from Sanjana.
Chedy and Banumati flirt will each other and she invites him to meet her at backyard of her house. She tells Chedy to meow to give her signal that's it's him. Sanjana says Sajan that she feels she should get help from Don. But the latter says he will arrange the money.
Sajan gives Kashmira bag of her jewellery. Sanjana tells Sajan that she wants to steal the jewellery and in a week when company gets its money she will return it. They plan to meow and signal each other at night. Sanjana misunderstands Kashmira's meow and enters Sajan's house to steal her jewellery.
In the upcoming episode, Sajan will tell Sanjana that she is looking very beautiful. Sanjana will ask him why is that his concern. Kashmira will ask Sajan where he got hurt and will get shocked seeing marks on his back. What is Sajan's new plan?
To know what's happening next stay tuned to this space for more.