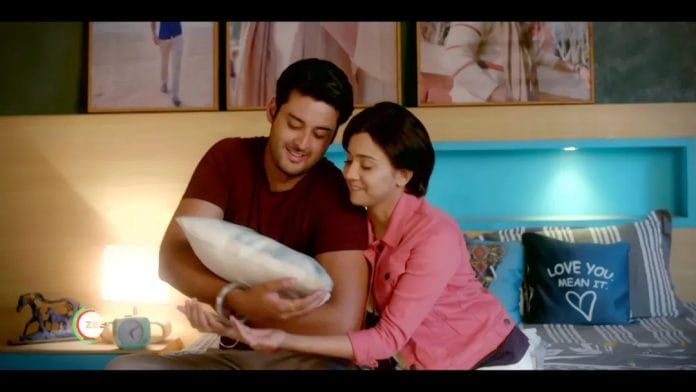 Meet 12th November 2022 Written Update On TellyExpress.com
The episode starts with Meet asking the inspector for Neelam's history. The inspector agrees to find out and asks Meet to send Neelam's photo to him. Raj and Ram question the driver Shyam about what happened in the godown last night. Ram asks what happened last night? Shyam says Meet Ahlawat asked him to drop Meet at Dadi's house. Meet Ahlawat asked him to pick him up later. He also says Meet asked him to go and she will return with Meet Ahlawat. Raj and Ram ask Shyam if he is hiding anything. Shyam says she didn't. Shyam leaves from there. Ram and Raj talk about it. Masum eavesdrops on them and decides to follow Meet to find out where is Meet Ahlawat.
Babita recalls what happened and stays absent minded in the kitchen. Ragini comes and switches off the stove. Babita apologises to Ragini. Ragini consoles Babita and assures Babita that Meet Ahlawat will return soon. Ragini says she should stay strong for Raj. Babita says she can't calm down. Babita prays to Maata Rani to bring Meet Ahlawat to her. Ragini says she can't be like this. Babita says she has to stay strong and says if Neelam sees her like this then It will affect Neelam and her unborn child also. Ragini takes coffee to Neelam.
Meet comes and asks Ragini if she is fine? Ragini says she is fine but not Babita. Ragini says she is going to take soup to Neelam. Meet says she will go and take soup to Neelam. Ragini agrees. Meet asks Ragini if she saw Neelam going in or out last night. Ragini says she didn't see anything.
Meet sees Neelam and recalls what happened. Neelam sees Meet. Meet puts down the soup. Neelam hugs Meet and asks who can kidnap Meet Ahlawat. Meet asks Neelam where did she go last night? Neelam says she was in her room last night. Meet asks Neelam to tell the truth? Barfi comes and defends Neelam saying how can you question Neelam like that in her condition? Babita comes and asks what happened? Barfi says to Babita that Meet is suspicious of Neelam and says Meet is interrogating her. Meet tries to explain to Babita. Babita doesn't listen to Meet and questions her. Babita asks Meet why didn't she tell anyone in the house that a stalker girl is after Meet Ahlawat. Babita asks why didn't she say anything to Neelam as she is Meet Ahlawat's wife and says she has the right to know about it. Meet doesn't give an answer to Babita. Babita says to Meet she can question Neelam after she has answers for Babita's questions.
Barfi decides to find out where is Meet Ahlawat before Meet and for that she has to bring Laila out of Neelam. Barfi takes Neelam out of the house. Barfi recalls what the doctor said about Neelam. The doctor says if Neelam feels really stressed then Laila might come out of Neelam.
Neelam asks Barfi why did she bring her here? Barfi says to Neelam she brought Neelam here to show Neelam's true place to her. Barfi starts talking badly about Neelam. Neelam couldn't handle the stress and Laila comes out of Neelam. Laila pushes Barfi away. Barfi asks Laila where is Meet Ahlawat. Laila says Meet Ahlawat is safe. Barfi says Meet already found out where Laila is hiding Meet Ahlawat and says Meet is on the way to rescue Meet Ahlawat. Laila says she will kill Meet and leaves from there in a car. Meet decides to follow Neelam to find out where is Meet Ahlawat.
Episode ends.
Also See: