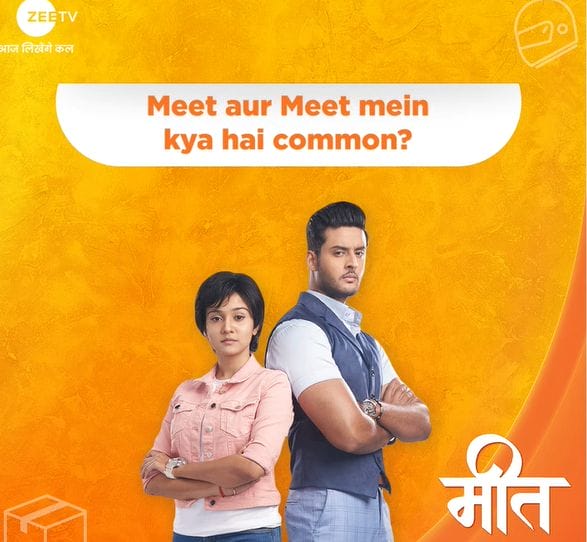 Meet 12th October 2021 Written Update on TellyExpress.com
The episode starts with Meet Ahlawat saves Meet and questions what if show piece gets broken because of her. Meet says you asked me to hide my face that's why I covered it but I'm unable to see anything if I wear it. Meet Ahlawat says don't wear it otherwise you may break things. Meet says stop fighting with me and sit with you Mom and talk to her. Meet Ahlawat says what to talk with her as she faced humiliation because of me. Meet says they are not friends and their real face got exposed because of this incident and our recognization can't be snatched. Meet says these words are enough to tell but I know how much pain my mom is going through. Meet says you know her pain so tell her that you're with her as it will make her better so meet her with smiling face.
Meet Ahlawat listens to Meet advice and meets his Mom and tells her that everything is fine in her body. Masoom says she is emotionally damaged. Babita says she can't face anyone in her social circle. Meet Ahlawat makes his Mom feel better by telling Meet words. Raj smiles seeing Meet. Masoom noticed Meet and she goes out from the room. Babita thank his son for making her feel better and she goes to change her dress. Rajvardhan meets his son and tells him that he is feeling proud seeing him maturely cheering up his Mom and I felt like seeing someone in you. Meet Ahlawat asks what he meant. Raj tells him he understands later.
Kunal tells to his money lender that he will deliver the drugs. Manushi asks whom he is talking too. Kunal says I'm talking to uncle and you're looking great. Manushi says why to looks great when noone from your family meets me. Kunal says wait for some days and he tries to go to deliver drugs but Manushi stops him by telling let's chill in cafe. Kunal agrees and thinks how to take drugs from trunk of car before someone caughts it.
Ragini brings Meet to the rituals of games they have to play post Grihapravesh and she asks Meet to attend her Mom's call. Anubha asks how's she. Meet says everything is fine and currently rituals are happening. Anubha asks if her Mom in law accepted her or got angry. Meet says everything is fine that's why ritual of game is happening and where is Dadi? Is she angry with me. Anubha says everything is fine. Meet asks if they come to her reception. Anubha says your Dadi health is not good so we can't come to attend the reception so take care of yourself. Ragini tells her she can go to meet her Mom whenever she misses her.
Raj brings Babita to Rasam place. Ragini notices their is no kangan in Meet hand. Masoom says Manushi might have it. Raj asks her ti make Meet wear it. Ragini says it's good if someone from her mother's place makes her wear it. Sunaina says she is my sister in relation so I will make her wear it and she ties kangan to Meet. Duggu and Sunaina supports Meet. Ragini says they have to open the kangan if eachother with one hand. Meet opens the Kangan easily. Ragini says Meet is leading than She places ring in milk and asks them to get it. Meet find the ring first. Ragini asks him to make Meet wear the ring. Meet makes her wear the ring amd notices his name in her hand and reminsces previous incident and misunderstands thinking Meet cheated with him by combining with Manushi.
Episode ends.
Also check: