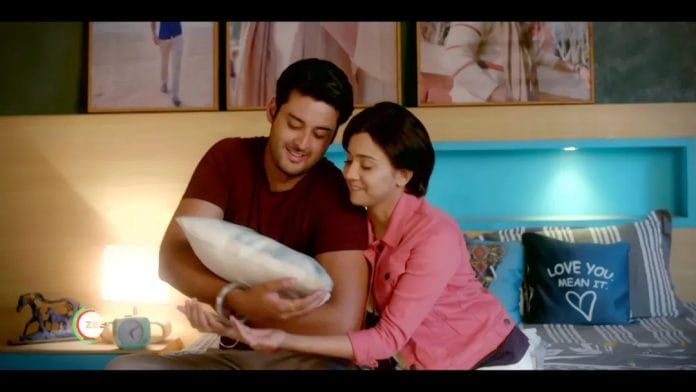 Meet 29th October 2022 Written Update On TellyExpress.com
The episode starts with Meet saying Deep is no more. Ram asks her how's that possible, he asks Meet Ahlawat you told Deep has went for a research then how can he die? Ragini asks Barfi about that and Barfi says Meet Ahlawat is not lying but Deep is dead. Meet says Meet Ahlawat lied to his family about Deep as he didn't want Isha to fall sick. He didn't want to hurt her. Meet adds how Isha hit Deep with her car and left without checking who is he. She was nervous. Ram loses his balance and everyone gives him support. Meet Ahlawat says he felt if Isha learns Deep died by her car then she would have ended her life so he hid the truth. Meet says Meet Ahlawat accepted Neelam to secure her future and consoled Barfi to become their support system. Barfi sits devastated and cries for her son. Meet says Isha was about to start a new life but fate changed everything.
Raj consoles Ram saying it will surely be tough for him to accept the truth but he has no choice. He says noone can win over destiny, neither they can change it. Raj says but they have to focus on Isha now as she is shattered. Raj goes to Meet Ahlawat and apologises to him for misunderstanding him. He says he slammed Meet Ahlawat and blamed him all the time but the truth is he is the best son one can ever get. Meet Ahlawat hugs him. Babita goes to Ragini and asks her not to cry much. Ragini says how would she control her tears, it's about her daughter's life. Babita says after Isha's treatment they will shower so much love on her. Sunaina hugs crying Ragini and tells her to not shed tears but she has to be the strength for Isha.
Barfi says she also wiped her tears so Ragini has to do it too. Meet Ahlawat says he performed the last rite puja for Deep's soul following proper rules. He say sorry to everyone for hiding the truth. Raj says they all will pray for Deep's soul together. Ahlawats get disheartened recalling their memories with Deep. They look at his photo and offer flowers to him. Barfi leaves upset. Raj says Deep is not with them anymore but his memories will stay with them forever. He used to smile all the time so whenever they will remember him, they won't cry but will smile always. His mother and sister should not feel that Deep is not alive.
Ragini looks at Isha's childhood photos and tells Ram about Isha's childhood school memories. She cries hugging the album and asks him why Isha is going through so much pain all the time. Ram says they can't be broken but they have to be the strength for Isha. Deep was a valuable part of her life and they have to be strong for her. Meet Ahlawat stands near balcony and Meet comes to her. Meet says when people lie it disturbs them more. She says he went through a lot and Raj even refused to accept him as his son. She is proud that she loves him. He says she is his strength and she should never leave him. She freed him from this trap. She says she will never leave him. He gets romantic with her and asks her to come to his room. She says naming ceremony will happen tomorrow so he should go to sleep. Laila gets jealous seeing all of that and goes to push Meet away from the balcony. Meet turns back and asks her why she is still awake. She tells Laila to go to sleep. Barfi gets scared seeing all of that and thinks thankfully Meet didn't recognise Laila.
Episode ends
Also See: