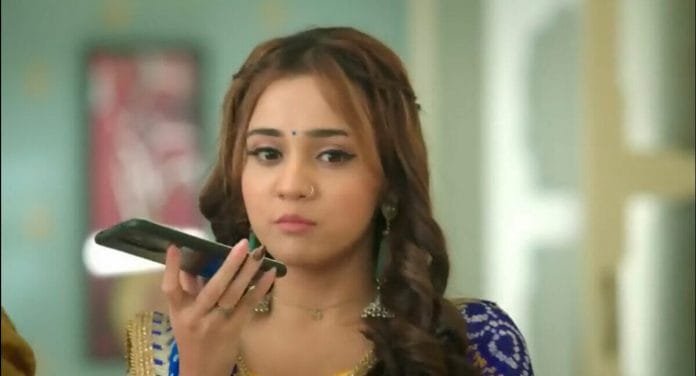 Meet 9th August 2022 Written Update On TellyExpress.com
The episode starts with Barfi looking vulnerable and she vents out her anger in front of God. She holds a diya and says how dare Manjari insults her in front of her son. She recalls the drama on the wedding and says Deep went to jail despite being innocent and now its her turn to destroy Ahlawats. She vows to get Manjari out of the house within 24 hours. Ahlawats celebrate Rakhi festival. Masoom ties rakhi around Meet Ahlawat and Tej's hands. Raj tells her to tie rakhi around Meet's wrist too as sisters can also protect each other. Masoom leaves for Airport. Isha arrives and she ties rakhi. Ragini gets happy to see her happiness.
Meet says she will cook food for Isha and Deep but Isha says she has to make laddoos at home so she can't stay here for long. Ragini insists her but she denies. Raj says just how Isha and Deep are happy, he wants to see Meet happy with Meet Ahlawat. He tells them to get married again tomorrow. Meet Ahlawat thinks he won't remarry Meet until he learns whats her hidden motive. Meet thinks once she gets back her child she will surprise everyone by showing her son. Meet Ahlawat will be the happiest. Meet Ahlawat takes Deep aside and says he booked a resort for Deep and Isha for their short honeymoon. He tells Deep to lie to his family that he is going for research work then he can go to the resort with Isha on his way. Deep says he is the best friend one can get. Meet Ahlawat hugs him.
Meet cooks in the kitchen and dances happily thinking she can't wait for the moment to see her child. There Barfi arrives at Ahlawat Mansion and says she wants to meet Raj to ask him about his health. She goes to his room and says he looks fit and fine. Raj says he started recovering fast since Meet returned back home. Barfi says its nice to see how they allowed an outsider to stay here for Raj's recovery. She is also doing her job really well though she gets paid for that but she is kind enough to stay here leaving her own family. Raj says how can she talk ill about his daughter in law. Barfi says Raj is really innocent and believed what his family told him. She reveals Manjari's truth that the latter is a garba dancer and came here to make him believe she is Meet Hooda. But the truth is different, Raj thinks he can't commit such a huge mistake.
Meet says she is being crazy to see her son after one year and she smiles. Barfi comes in and asks her the reason behind her joyous mood. She asks Manjari when will she leave the house as Deep and Isha are married. Meet says she won't leave until Raj gets better fully. Barfi leaves and Meet notices Raj was overhearing everything. She gets shocked and Raj also falls down in shock and his health worsens. She calls someone for help.
Episode ends
Also See: