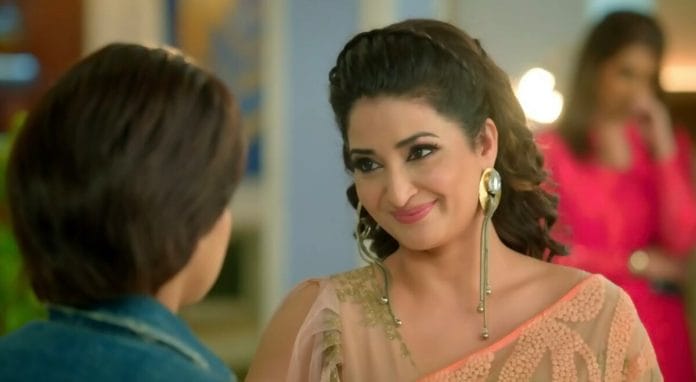 Meet Spoilers, Upcoming Story, Latest Gossip , Future Story, Latest News and Upcoming Twist on tellyexpress.com
Zee TV popular show Meet starrer Ashi Singh and Shagun Pandey has come up with an intriguing twist. The current track is focusing on Meet trying to expose her father's killer. Raj got a clean chit due to her efforts but Abhay is not exposed yet due to Shanty's act. On the other side, a big misunderstanding has been created between Meet and her husband too. How will it be cleared? That will be exciting to watch.
As reported earlier it's shown, Meet Ahlawat hid the remote and car keys under his seat intentionally to stop Meet from meeting her Aarav. However, Raj took Meet home after scolding his son. Meet Ahlawat fumed seeing his wife spending time with the groom Aarav. He provoked him against Meet saying she gets seizure attacks so that Aarav rejects her. Later shockingly Meet informed Ahlawats that Aarav is ready to marry her. Meet Ahlawat got shocked. Meet continued act happy and danced with family. Meet Ahlawat left home and broke down to tears hearing he will lose Meet forever. He confessed how much he loves her. Later during the ceremony Meet Ahlawat got furious at Aarav and confessed his love for Meet. Raj revealed the truth to everyone that it was a drama only. Meet Ahlawat got to know this ceremony is for Meet and his baby nothing else.
In the upcoming episode, viewers are going to witness that Meet Ahlawat will plan a special surprise for Meet and will get romantic with her. She will tell that she will wear a long hair wig for him always as he likes her that way. But he will tell her that he loves natural Meet not artificial. Babita will tell Meet to be careful about her responsibilities towards the child. She will tell Anu to give some sensible advise to Meet. Meet will get scolded by Babita for standing on the stool. Anu will give strength to Meet saying the latter will no doubt be the best mother for her child. She doesnt need to listen to Babita who thinks she wont be a responsible mother. Later Babita will tell Meet to wear comfortable clothes during pregnancy and she will also tell Meet to resign from job.
Will Meet become a good mother?
Will Meet and Babita argue?
All these questions will be answered in the upcoming episodes.
To know what will happen next in your favorite show, keep checking this space for new and exclusive updates.