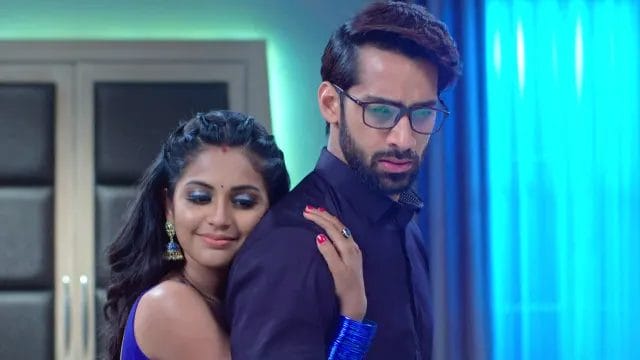 Karan and Megha is seen in Imlie gen 2. The actors already shared the screen space in Krishna Chali London. Vohra played the third angel in Krishna Chali London as Dr. Veer. Megha was in the title character.
During Krishna Chali London Karan and Megha's on-screen chemistry was liked by the fans. As Veer and Krishna both earned the separate fan base. Their fans are on seventh cloud as their favourite Jodi returned back in a new character together.
Karan and Megha's entry scene impressed the fans already. This Jodi in Imlie 2 will rock if makers will execute their screen presence well. Karan is playing the character of Atarva. Megha is the new Imlie of the show.
The promo of the show is already excited the loyal viewers of the show. Though show doesn't have a new concept , and just old wine in new bottle. The triangle love stories are ITV favourite genre. Imlie 2 will see animosity between Imlie and Cheeni [the step-sisters]. Later, both the girls will fall for Atarva aka Karan.
Now this common plot how well will be carried by Gul Khan will be interesting to watch. Will Megha, Karan and Seerat Kapoor be able to bring TRP for the show because at the end of the day TRP matters?
Gul Khan wanted to push Imlie as show was struggling with the TRP. Imlie was a triangle love story between Aditya, Malini and Imlie. The same plot will be continued as the legacy in Imlie 2.
Will audience accept the same storyline again? A question will be answered post gen 2 will hit.
So far, Imlie gave birth to a baby. Aryan and Imlie rejoicing their togetherness with the baby. Malini plants a bomb. The story shifts to 20 years later with Malini, Imlie and Aryan dying due to bomb blast. Cheeni and Imlie receive a message from 'Imlie'. Cheeni gets disappointed with Imlie for not leaving any message for her. Her insecurity will turn her against Imlie soon.
Share with us if you all are excited for Imlie Naya Safar. Comment if you all are missing Sumbul and Fahmaan in the show.
Follow us for TV serial news and updates