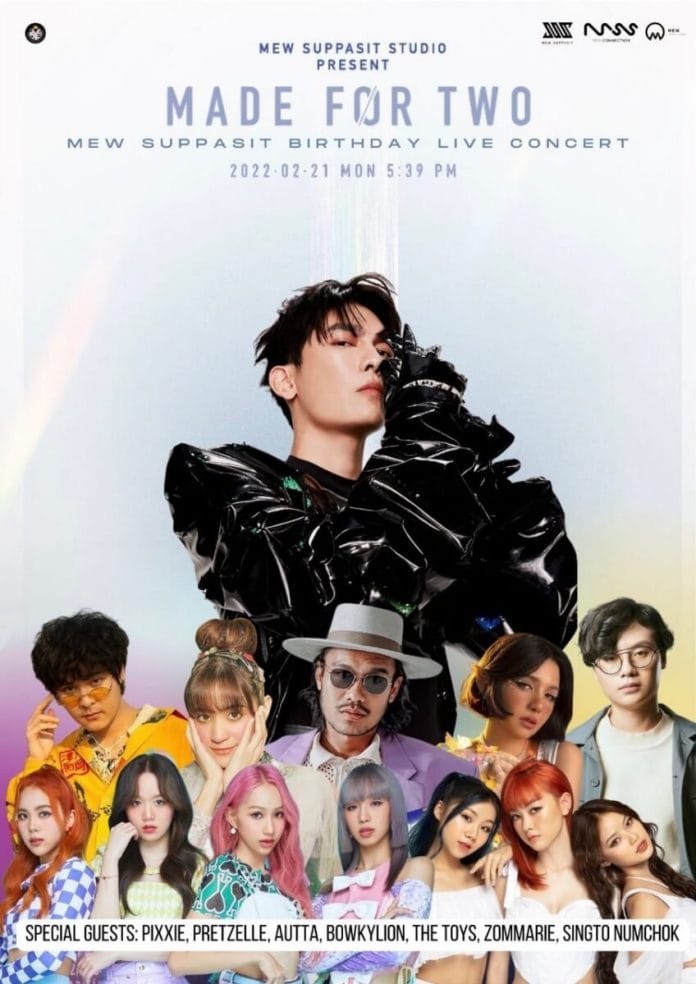 Mew Suppasit Jongcheevevat who is celebrating his 31st Birthday on February 21st, is all set to leave the world in awe with his birthday concert named Made For Two. Its almost 4 hours long concert prepared by Mew Suppasit with his team, Mew Suppasit Studio & Mew Suppasit connection. There are various Thailand artists invited as guests for the same which includes Singto Numchok, Zommarie, The Toys,
Bowkylion, Autta, Pretzelle & Pixxie!
Not only Mew Suppasit has prepared this special concert with interesting giveaways for his fans but also his Mewlions all around the globe have left no stone unturned to make this year memorable. Various Outdoor Ads in Thailand, Korea, Malaysia, New York, Philippines, Taiwan, India, Japan & many more countries! While all the cafes in Bangkok have been filled up with cute cupsleeves events, roads are full of tuktuks carrying ads of Mew Suppasit Birthday.
There are several other gifts which includes stunning money bouquets & even gold! A lots of CSR projects have been revealed too. We are yet to find out what more gifts are prepared for the superstar by his lovely fans, looking forward to 21st February to know more, stay tuned with us & Mew Suppasit Studio to find more.