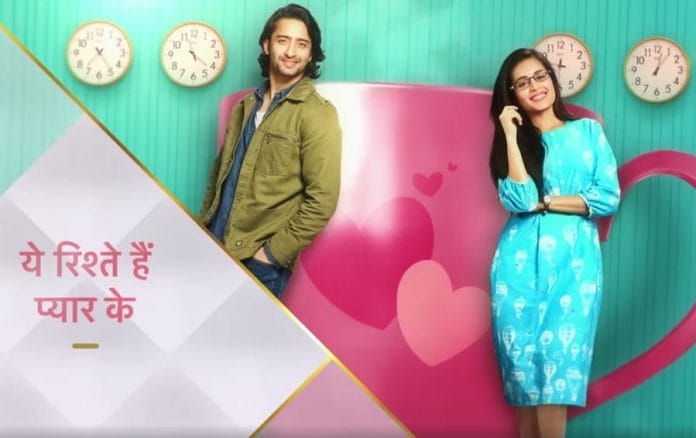 After Mishti asks to meet Kunal before marriage so that she can understand him well drama dose is high in the show Yeh Rishtey Hai Pyar Ke.
Rajan Shahi's spin off show Yeh Rishtey Hain Pyar Ke will witness high voltage drama with Mishti asking permission to meet kunal so that she can understand him well and Meenakshi getting angry on hearing Mishti.
The plot of the show is based on relationship dilemma and the current track of the show is well defining it. If you follow the show then you must be well aware that Meenakshi has chosen Mishti over Kuhu for her son Kunal. This came as a shocker for Abir, Mishti, Kuhu and Kunal but later Maheswari family said yes for this alliance. Other side Rajvansh family is preparing for Ketki's wedding and the ceremony has just begun in the show.
Rajvansh and Maheswari family is seen celebrating Sangeet and Haldi ceremony. At haldi function of Ketki Maheswari will create a scene and she will scold Mishti. She will ask her how she dare ask for the permission to meet Kunal before marriage. She will also say to her that Kunal is not a car whom she wants to do test driving. Abir after hearing Maheswari will support Mishti and will do argument with Meenakshi asking her what's wrong in that. Later, Kunal will meet Kuhu to learn about Mishti's concerns.
Now ahead in show Mishti will spot Ved in the temple and she will suspect something is not right with him.
Also there will be an eye lock moment between Abir and Mishti when the duo will bump into each other at the temple.
For more news and updates stay tuned with us.