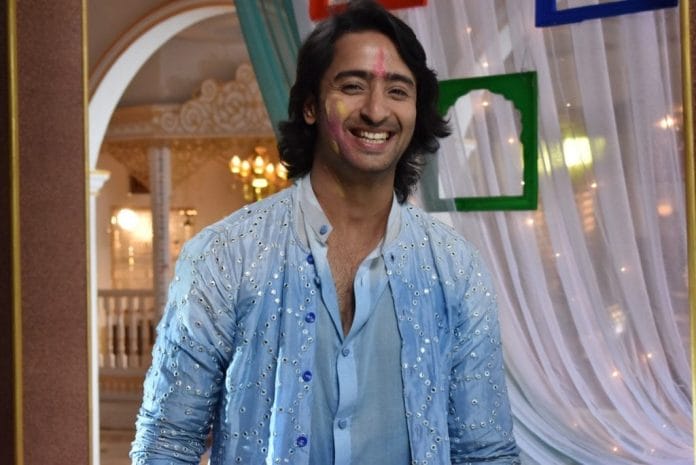 Star plus prime time show "Yeh Rishte Hain Pyaar Ke" is doing well not only on charts but also in online popularity. Being a two week old show the story is managed to grab a lots of eyeballs of the viewers. While the show is doing the good on the front note the lead actor of the show Shaheer Sheikh got into a trouble with the writers duo of the show.
Few days ago Shaheer in a conversation with a leading web portal said that he wrote some lines during the initial episodes of the show but no where he mentioned or claimed that he wrote it for Abir. While on the other hand this statement of him didn't go down well with the writers, and their sentiment got hurt. So they took to their social media handle and slammed Shaheer in a quite harsh way for claiming their work as his. Things didn't even stop here as the writer went on to tag several other actors and producers who has nothing to do with the show in this issue and expresses his disappointment. Divy Nidhi Sharma and his wife Aparajita Sharma got into on board for the writing of the show post the shoot of five episodes of the show.
Soon after the chaos Shaheer Sheikh also took to his social media handle to clarify his side of story and also apologised via a number of tweets to the writers for hurting their sentiment unintentionally. Though any further reply didn't came from the writer side but due to tagging other actors and producers in his post.
Many renamed writers and producers of TV world named Gul Khan and Sharad Chandra Tripathi came in support of the writer and posted the link of the article of Shaheer interview. At the bottom line the actor and the writers belong to a same production house so we really hope they meet and clears out their differences for once and all.
Shaheer Sheikh is one of the most renowned actor of ITV and such misunderstandings can leads to few people and portal making spicy stories against him.