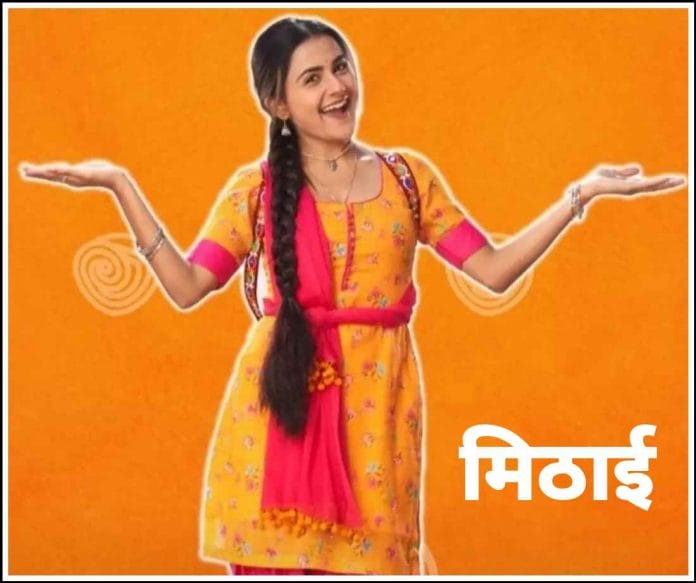 Mithai 13th May 2022 Written Update on TellyExpress.com
The episode starts with Harimohan saying sweet making is Heritage, not business and I decided to make Mithai and Shubham marriage after thinking so much and noone at this house Know sweet making like me so Mithai will take that responsibility and I will feel relaxed handovering this business responsibility to Shubham and Mithai. Abha and Abhishek, Girish get shocked. Dadi says it's not the correct time for this discussion. Harimohan says it's the correct time. Sid comes there in worry. He asks Harimohan to not take the stress. He sends everyone out.
Girish says Dad is planning to hand over responsibility to outsiders. Abhishek says our kids are not interested to take over this business and Shubham is the interested one. Pramod says Girish's hard work is getting wasted. Girish says he won't let Shubham and Mithai have a single shop. Shubham comes there and asks how's Dada Ji. Abhishek says he is fine and taking a rest. Shubham tells them the Madura strike is a planned one and someone is conspiring against them. Girish says your third eye is opened. Pramod asks him to not talk about anything without proof.
Geetika shows Kadha making to Mithai and Keerti. She asks them to give Kadha to Dadu telling she will make Soup. Mithai goes with Kadha. Abha takes Abhishek to the room and tells him that there is no value for him in the business and now you're following Girish's words and in future, you will follow Mithai and Shubham orders them what's the value of your hardwork? Will you forward your hand infront of Shubham for money? She asks if he has anything to get their daughter to marry grandly. She asks him to get a share of the shops. Abhishek scolds her for thinking in this way and he leaves the room.
Dadi asks Harimohan if he gets this time to talk about their business. Harimohan says he did correct but he is just worried about Sid's future. Mithai comes there with Kadha. Dadi asks her to stay with him and she goes to lit Diya in the temple. Mithai asks Dadu to not take tension about business. Harimohan tells her he is worried about Sid not business. Mithai asks why is he worried about him. Dadu says after his mom died, he didn't smile or talk and he is feeling suffocated in himself, and in reality, he is not living his life so I just want him to live happily. Mithai says, it's tough but don't worry I'll help him to live his life again. Harimohan says he trusts her.
Mr. Agarwal and Aditya ask Pramod if he is cheating them. Pramod says he is with them but Mithai flopped their plan by making Aloo Jalebi. Mr. Agarwal says we need to make her low in the Chobey family's eyes and we need to find out Mithai's weakness to win over her. Pramod says, we have one person and his name is Bhoora who wants Mithai and we can use him to get rid of Mithai. Mr. Agrawal and Aditya smile.
Sid gives medicines to Harimohan and tells him that he doesn't want him to take tension. Harimohan tells his health gets better when he starts to smile. Mithai comes there and asks why they are discussing about tension. Sid gets angry and tells you're tension not me. Mithai tells she is not. Harimohan says Mithai is the one who is helping him at the correct time. Mithai tells Sid that he can thank and apologise to her. She tells him he can smile if he eats her Jalebi. Sid gets angry. Shubham comes there and asks Dadu about his health. Dadu says he is fine and asks Shubham why he looks worried. Shubham says he is not contributing anything to their family business so he is planning to look for other jobs.
Episode ends.
Also See: