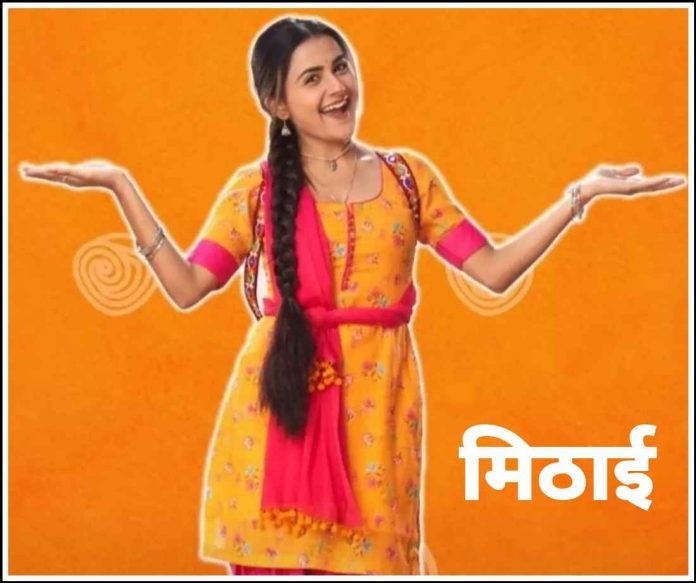 Mithai 23rd June 2022 Written Update on TellyExpress.com
The episode starts with Mithai saying a real necklace must be in this house if it's fake. Mithai asks Harimohan permission to search the house. Abha says she is starting a new drama. Sid and Chandrakanta ask how can she search their house. Mithai tells it's about her mother's respect so give me chance to prove our innocence.
Harimohan gives Mithai a chance to prove her innocence. Mithai thanks him. She asks Sid to come with her in the search as this house people trust you and they know you won't support wrong and Abha accused us so search will start from her room. Abha feels tensed. Shubham tells Girish that it's the correct time to stop Mithai. Girish says let's see what tamasha will happen.
Sid and Mithai go to search Abha's room. Sourya asks Dadu to stop Mithai and asks if he feels the necklace will be in his mother's room. Dadu says it's needed for her to search the room otherwise the situation will goes worst. Sourya for to her mother's room. Sid and Mithai search the room. Abha says she never expected that kid she raised will search her room. Sid says it's to clear Mithai's doubt. Abha slowly takes the necklace and throws it upside the cupboard.
Abhishek and Kirti notice her act in shock. Sid says he didn't get it. Mithai says Gopal will help them. Sid is about to leave closing the cupboard door. The necklace falls on the floor. She tries to show it to Sid but Abhishek begs her to stay quiet. Sid asks Mithai if she finds the necklace. Mithai says no. Sid says let's search your room. Mithai apologises to Abha for doubting her and tells him that she is ready to search her room.
Sid comes downstairs and tells everyone that nothing was found in Chachi's room and now we are going to search Mithai's room. Sid says to Indu I don't doubt you but I have to do it. Indu says she understands. Mithai says if she wants she can tell the truth infront of everyone but my mother taught me to respect elders. So I will not tell about this. Mithai walks and goes to Pooja room.
Sid is shown to be searching Indu's room with Geethika. They don't seem to find anything. Mithai asks Gopal ji to what to do now. Sid and Geethika come and says they didn't find anything. Mithai comes and puts both the fake and the real one infront of the family. With Lord Gopal ji's help, we found the real necklace now we can prove that what my mother said is real. Now we should figure out who made the fake necklace and put it here. No one in the house could do this. Only a person from outside either an enemy will do it. Now we have to find out the truth how they did it.
Dadu asks Sid now what decision they should take. Sid tries to talk about the fake necklace. Mithai says yes we have to find out who made this necklace.
Dadu asks everyone to give Mithai a chance to be this house daughter in law. Mithai comes to Dadu and says you can see what is happening. Shubham also is not interested in this marriage. He is just not able to say it. Mithai makes a swear on her and asks him to let them go.
Episode ends.
Also See: