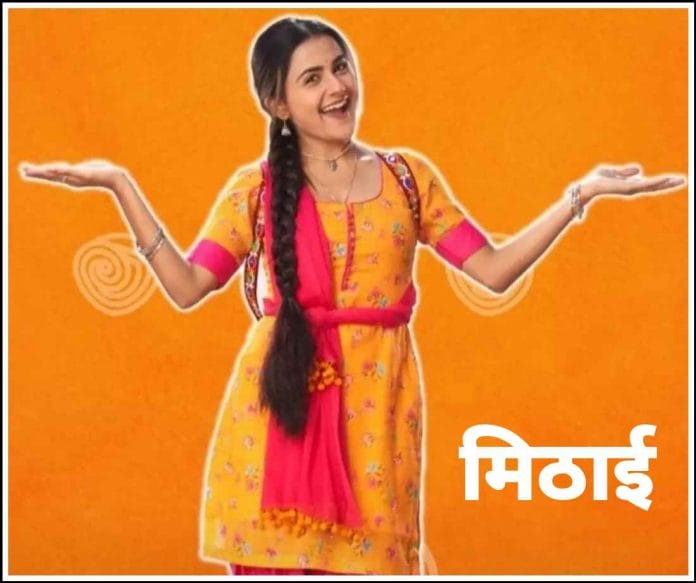 Mithai 7th June 2022 Written Update on TellyExpress.com
The episode starts with Harimohan asking Mithai to join them telling her she is part of their family. Geetika brings her then they take photos. Abha says let's start the Mehendi ritual. Everyone is about to go. Karishma stops Keerti. She takes photos with Kirti and Rohan. Mithai sees them. Abha doesn't like to see Kirti with Karishma and Rohan. She calls Karishma for the Mehendi ritual. Karishma takes Kirti with her. Karishma sees her friends. She says cone artist to apply Mehendi to Kirti. Pooja applies Mehendi to Kirti. Abha notices Pooja is applying the Mehendi from the groom's family to Kirti. She scolds them. Mithai thinks she can't do anything for Kirti because of her promise. Rohan hears everything. Abha calls Karishma to make her apply the Mehendi.
Harimohan tells Mithai that he is happy Sid joined the function. Mithai says hope he cancels the Singapore trip. Sid on call assures Apeksha that he will give her passport in the evening. Rohan meets Kirti and tells her that they are meant for each other that's why the Mehendi ritual happened with her. Everyone calls Rohan to apply Mehendi as a ritual. Cone artist writes K on his hand. Rohan thinks K is Kirti for him.
Kavita calls Mithai for Mehendi. Geetika denies saying it won't remove from her hand before her marriage that's why leave her. Sid asks Shubham if he needs his help. Shubham asks if he is asking. Sid says Mithai told me that my presence will make Dadu happy and she is correct. Gireesh leaves to his room informing Harimohan. Mithai follows him. Shubham advises Sid to settle his issues with Gireesh to make Dadu happy. Sid asks why he is taking the side of the person who doesn't consider him as his son. Shubham says he won't consider me son but we won't your issue to get settle down.
Mithai ah Gireesh why he comes to room when Mehendi started. Gireesh asks if he needs her permission. Mithai says no and you can stop Sid from leaving here clearing the issues between you guys. Gireesh warns her to not involve in their house matter. He asks her to leave.
Sid says everyone got used to our relationship and I will leave from here post your marriage then no one has any problem. Shubhsm asks if he is really leaving. Sid says yes and I will make Dadu agree so don't tell him anyone. Apeksha comes there. Shubham leaves asking them to enjoy. Apeksha asks Sid why he is getting involved with the family when their departure date is nearing. Sid says he is doing it for family happiness. Mithai tells Sid will listen to him if he hugs her and clears their differences by talking to each other. She tells she prays that they will get reunited in this marriage. Gireesh looks on. Sourya announces everyone to dance. Indu asks Mithai to control. Krishma asks Kirti to take her videos. Kirti is about to take the phone. Rohan challenges her saying he will dance with her. Kirti shouts no. Everyone asks what happened.
Episode ends.
Also See: