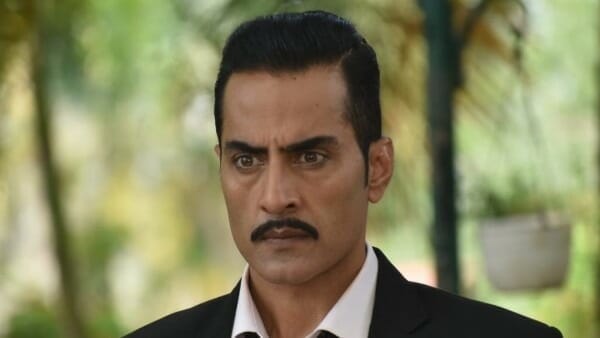 Anupama Spoilers, Upcoming Story, Latest Gossip , Future Story, Latest News and Upcoming Twist on tellyexpress.com
Mohit will get attracted towards Kavya. Vanraj will dislike Kavya's modeling idea is the upcoming twist.
In today's episode, Leela asks Anupama to meet as she wants to have a word.

Leela says to Anupama that she is here to make her listen. Anupama asks Leela to come inside the house. Leela talks rudely with Anupama and says she will never come inside to her house.
She adds she would have never stepped in her colony but she wants to make her listen. Dimple gets angry on Leela for accusing Leela for Paritosh's mistake. She gets irked with Dimple.

Leela accuse Anupama. She says she keep cursing Shahs thus her house is breaking. Anupama stand teary. Leela says to Anupama that she curse her own children thus she didn't help Paritosh. Anupama gets disappointed with Leela's accusation. She says she didn't helped Paritosh for his own good. Anupama asks Leela to go back to home.

Leela says to Anupaam that Shahs destroyed because of her curse. She curses Anupama and says her family will fall apart just like Shahs. Anupama decide to ignore Leela's curse. Dimple says to Anupama that is Leela is crazy. Anupama asks Dimple not to tell to Anuj about Leela's curse.
She says he will not understand. Anupama adds nothing wrong will happen. Leela says to God that he also know Anupama was wrong thus she cursed her. Vanraj confront Leela about cursing Anupama.

In the upcoming episode, Anupama and Shahs will prepare for Makar Sankranti. Elsewhere, Vanraj will spot Kavya and Mohit. He will get upset. Will Vanraj break his tie with Kavya? Time will only tell.
Leela's curse will work? Keep watching the show for more drama.
Stay tuned for TV serial news and latest updates