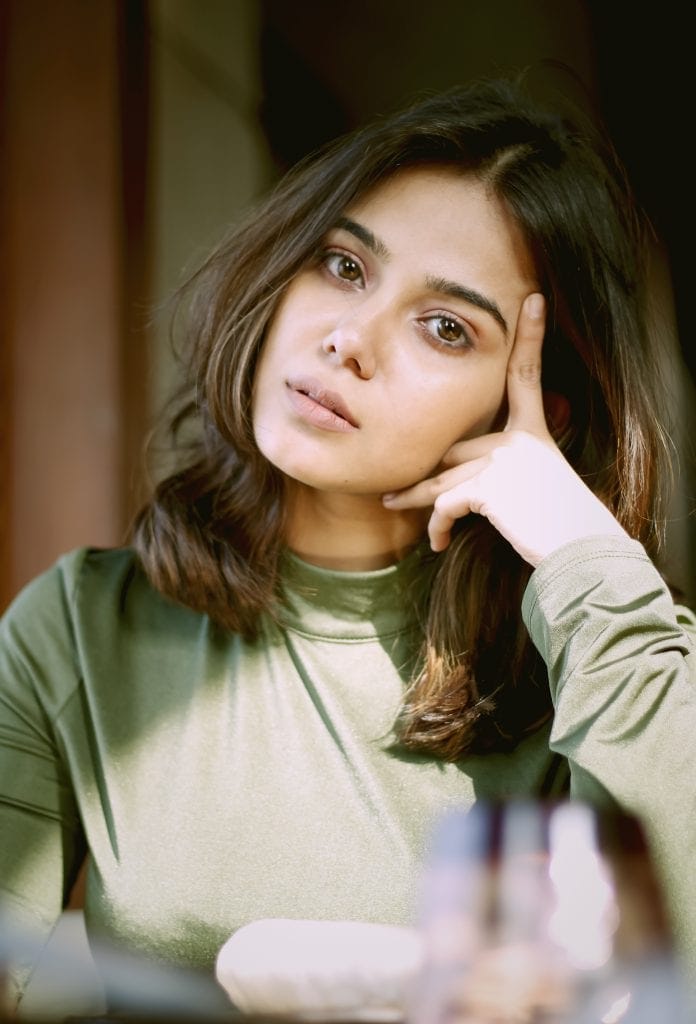 Actor Monica Chaudhary is overwhelmed with the success of her debut web series Aparahan. The actor says that the response has been positive and everyone is loving the show. "Both audiences' and critics' response towards the series has been very positive, since the day of the release. I have been receiving a lot of good reviews and feedback for my character personally and also through social media. Everyone has done a really good job and that has made the series so successful," she says.
She never expected it to be such a bit hit. "Being a newcomer, I had no idea how it will be received. I was excited and anxious at the same time because this was my first big project. But, when I saw the trailer, it blew me away. I knew this series will surely make a lot of buzz in the industry. I am happy that everyone's hard work has paid off," she says.
The actor is very active on social media and says that it has helped her connect with fans who have appreciated her in her show. "I am active on Facebook and Instagram. And, I really enjoy posting about my daily life and shoots on social media. Since the release of 'Apharan', I have been able to connect with a lot of people who have liked the series and my work. It gives me a lot of boost and encourages me to keep on doing good work. Since I live away from home, social media has become a really good way to share with family and friends about what's going on in my life," she says.
Monica adds that social media has become essential for every actor today. "Social media is really important for any actor, especially a newcomer, as one gets a platform to share and promote their work. It's especially helpful in connecting with people who have liked your work, their good feedback gives you a lot of confidence and audience's criticism also helps the actor improve their craft," she says.