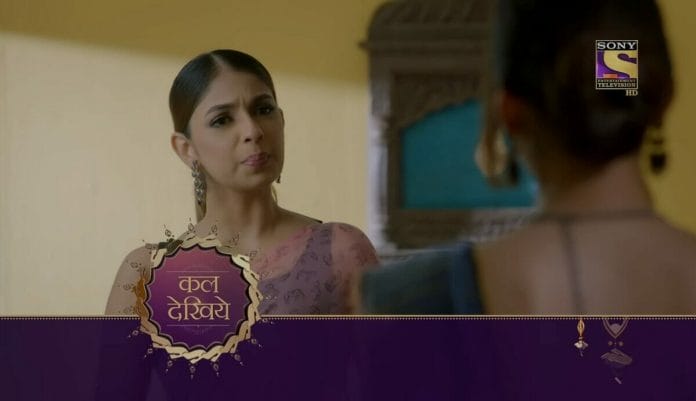 Mose Chhal Kiye Jaaye Spoilers, Upcoming Story, Latest Gossip , Future Story, Latest News and Upcoming Twist on tellyexpress.com
Sony TV's show Mose Chhal Kiye Jaaye is gearing up with an interesting drama with Armaan get determined to get into a good side of Saumya to get her other books rights to make a show with the help of it he can able to re enter the television industry so he talks to Saumya in a nice way but the latter smirks knowing Armaan's intentions behind his act.
In the current track it shown that Sushma telling the staff it's Prisha who is unnecessarily trapping Saumya and Saumya is innocent but the staff refuses to let Saumya to visit the place again after Prisha threatens her. Saumya gives her ID.
She also warns Prisha about her state and challenges her. Shilpi wonders how Saumya can able to bring the kids to their home but Saumya remains hopeful. Armaan receives a call from channel head so he decides to impress Saumya and get into her good side.
He scolds Prisha then asks Saumya to meet him in his office to discuss about the change in the stories. Saumya and Armaan meets each other. Saumya smiles and thinks to herself that Armaan will never change when Armaan praises her.
Prisha learns though office staff Saumya and Armaan is together. Saumya mocks at Armaan and smirks when she saw his face fell down.
In the upcoming episode it will be shown that Prisha will bring the kids to Saumya's home. Jashan and Jahan will complaint about Saumya isn't being hygienic.
Later the kids will refuse to have food made by Saumya and tell her they have noodles made by Prisha. Prisha will challenge Saumya to turn the kids hatred for her into love if she can.
Will Prisha get succeed in her plan to keep the kids away from Saumya? Will Saumya be able to get closer to her kids? Will Jashan and Jahan change their opinion about Saumya after spending a day with her?
To know more about what's happening in Your favorite shows keep checking this space.