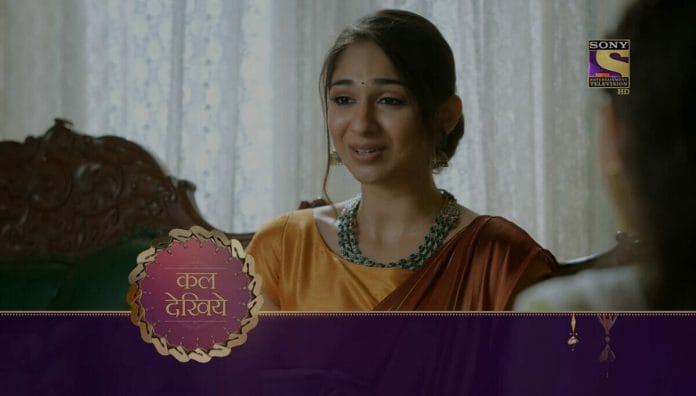 Mose Chhal Kiye Jaaye Spoilers, Upcoming Story, Latest Gossip , Future Story, Latest News and Upcoming Twist on tellyexpress.com

Sony TV's show Mose Chhal Kiye Jaaye is gearing up with an interesting drama with Armaan determine to find Anjoori's identity and decide to collaborate with her to life his financial status meawhile he stop Saumya from meeting Jashan and Jahan.
In the current track it shown that Armaan watching a news channel reporter talking about a best selling book author who refuse to disclose her identity and the whole industry is waiting to meet her. He decides to meet her first to lift up his business and financial state.
His assistant reminds him about her salary pending. He asks her to find Anjoori's whereabouts and assures to pay her. Saumya asks Goldie's opinion to reopen the case to let her kids and the world knows her being trapped by Armaan.
She then goes to meet her kids. She shows the court order to Armaan and the latter decides to do something to not let Saumya meet the kids. Armaan gets upset with Prisha for planning to book a new car even after knowing about their financial state.
Later Armaan and Prisha makes fun of Saumya for waiting for her kids to meet them but her kids refused to meet a stranger Armaan gets Anjoori's information from his assistant and goes to meet her in person the next day. Saumya in the office room smirks and tells she can't wait to see Armaan'z face when he learns she is Anjoori.
In the upcoming episode it will be shown that Saumya will share her happiness with Shilpi that she get a chance to go to her kids annual day celebration. Armaan and Prisha will see Saumya's retreating back while she is interacting with other's as Anjoori.
Armaan will instinct the kids to impress Anjoori at any cost. The spot light will fall on Jashan and Jahan. Saumya will get emotional seeing Jashan and Jahan in the stage.
Will Armaan learn Anjoori is Saumya? Will Saumya reveal the world about her new identity Anjoori?
To know more about what's happening in Your favorite shows keep checking this space.