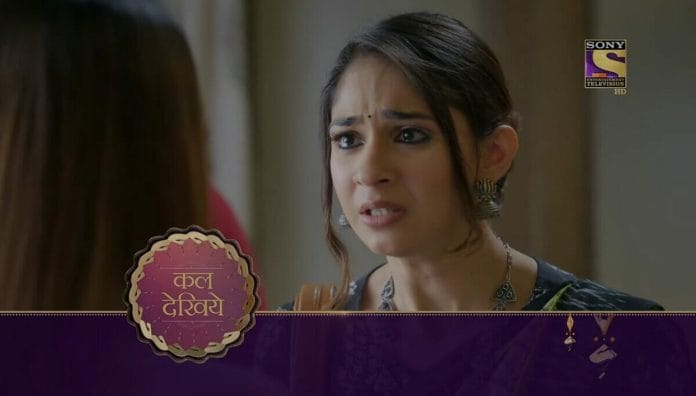 Mose Chhal Kiye Jaaye Spoilers, Upcoming Story, Latest Gossip , Future Story, Latest News and Upcoming Twist on tellyexpress.com

Sony TV's Mose Chhal Kiye Jaaye is gearing up with an interesting drama with the kids goes missing and the Oberoi's gets determined to save the kids by fulfilling the kidnapper's demand but the people around them turn them down which makes them difficult to arrange money.
In the current track it shown that Armaan challenges Saumya that the kids will never accept her as their mother but the latter tells him soon the kids will realise the love she has for them and returned to her then he will be left alone with nobody by his side.
The next day Saumya comes to the Oberoi's mansion to spend time with the kids but gets worried unable to find the kids. Armaan comes there and receives a call from a kidnapper who demands twenty five crores to save his kids within twenty four hours.
The Oberoi's tries to get help from other's but everyone turns them down so Harsh and Sushma suggests Armaan to sell all the jewelry also mortgage the house and Saumya uses her next three novels to take loan with the help of Goldie.
Goldie shares his suspicion to Saumya so the latter decides to talk to the Oberoi's about the kidnapper's and leaves her office followed by Goldie.
In the upcoming episode it will be shown that Saumya will say to the family members that she is sure the one who kidnapped knows everything about their life.
Armaan will say he is sure it must be Prisha who must have kidnapped the kids. Saumya will confront Prisha but the latter will get shocked and worried.
Will Armaan and Saumya find the kidnapper and save the kids? Will Saumya's confrontation with Prisha to upset the latter?
To know more about what's happening in Your favorite shows keep checking this space.