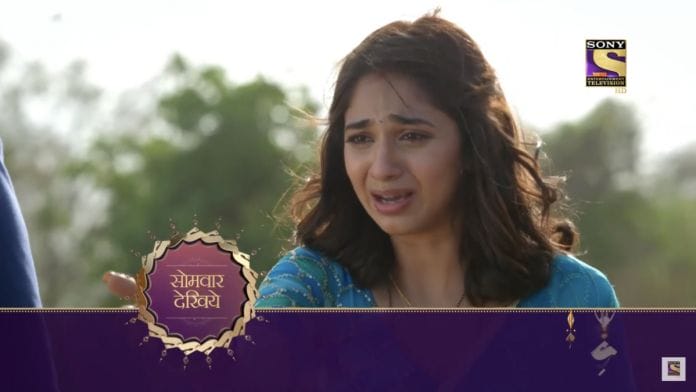 Mose Chhal Kiye Jaaye Spoilers, Upcoming Story, Latest Gossip , Future Story, Latest News and Upcoming Twist on tellyexpress.com
Sony TV's popular show Mose Chhal Kiye Jaaye is now gearing up for more drama as Prisha tries to create a misunderstanding between Armaan and Saumya. What will happen now? How will Saumya find out the truth?
In the previous episode, we saw Saumya and Tara going to the place where Armaan's car was found. Soumya notices a restaurant there and goes towards it. She shows Armaan's photo to the manager and asks if she has seen Armaan. She tells Saumya that Armaan is in room number 21. Tara asks her if any girl had come to meet him. She says yes. Just then the sweeper comes there and tells the manager that the girl has left her purse here. Soumya wants her to give her the purse. The manager refuses. Soumya wants her to call her and invite her here. She does the same but there someone else comes in place of Prisha. Soumya comes there. Sushma asks her where is Armaan. Soumya tells her that he has not come with her. Sushma gets scared hearing this.
Tara says that it is not Saumya's fault in this as Armaan himself has left the house. Harsh comes there and says that it is Saumya's fault as she has forced Armaan to go away from them. Harsh says that if anything happens to Armaan, she will be responsible for it. Saumya then remembers that Armaan has a smart watch with the help of which she can find Armaan. Soumya says that Armaan's phone is synced with his watch so she can find him. Soumya says that Armaan's phone is with the police and maybe he will not give her his phone. Goldie says that he will get the phone from the police. Goldie and Saumya are about to leave from there. Harsh says that he too will go with them. Next they all reach near a hill. Soumya sees that Armaan is standing at the end of the hill. Armaan tells Saumya to stay away from him. Armaan says that he has cheated on Saumya which he is sorry for.
In the upcoming episode, we will see that Saumya will say to Armaan that he can't punish himself as this is her right. She will forgive and. She will give her hand to Armaan. Armaan will be happy
Will Saumya believe Armaan? What will Armaan do now?